Andrea Occhipinti Alea Viva Vino Rosso 2019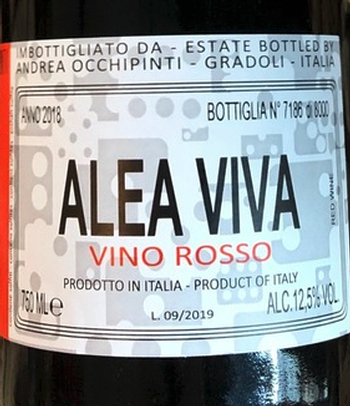 100% Certified Organic Aleatico from Lazio. Not to be confused with Ariana Occhipinti from Sicily, Andrea Occhipinti started his winery in 2004. A measly 4-hectacre plot of Aleatico planted in 1990. Aromas here are fuzzy and full violets, blueberries, garrigue and wet earth. Lovely light-medium body.
Aleatico is a native grape that's typically vinified into a dessert wine. However, in this case, Andrea Occhipinti offers a compelling, aromatic, dry version. This is a red wine made from vines planted on the volcanic slopes of Lake Bolsena, the largest volcanic lake in Europe.