February 17, 2021 |
Allan Crum
Whole cluster fermentation is in, destemmers are out (good riddance, as anyone who has cleaned one will agree), and Henri Jayer is rolling in his grave. We've discussed the fickle nature of the wine industry on this blog before. There is always a fresh flavor of funky newness coming over the horizon, or an as yet undiscovered wine region (the enological North Sentinel Island) to be both championed and gate-kept by Magellanic sommeliers. Everyone is drinking rosé again, Cru Beaujolais and the Jura have celebrated their time in the sun, and regenerative viticulture is just now entering the cool-wine zeitgeist.
Whole cluster, though, has managed to pervade both the edgy corners of wine nerd-dom and the pillared halls of wine orthodoxy. There are even large national brands advertising whole cluster fermentation on their labels! Unfortunately, the term is not very well understood, and winemakers have confused the issue further by using several different names for the same process (whole cluster/whole bunch/partially destemmed/etc). We want the truth, the whole cluster truth, and nothing but the truth!
What do you mean by whole cluster?
In a typical red wine fermentation, grape clusters are dropped into a destemmer, which removes the stems and spits out clean purple grapes that look like blueberries. Skip this step, and you are left with full clusters of grapes still attached to the stem. These are whole clusters.
Great, we've got whole clusters. Now...uh… how do we make them into wine?
Oftentimes these clusters will be crushed and piled into a fermentation vessel. This crushing can be done mechanically, or through the time-honored tradition of foot-stomping ("pigeage"). This releases juice, submerging the solids, preventing microbial spoilage (also known as vinegar).
That sounds easy! Why would anyone ever use a destemmer?
Well, some varieties are not as well suited to whole cluster fermentation as others. Pinot noir, Grenache, Syrah, Mencía, and Gamay are generally regarded as good fits for whole cluster fermentation, but pyrazine-heavy reds like Cabernet and Merlot can become green and vegetal. Stemmy fermentations also require careful tannin management to prevent hard, unyielding wines. Finally, the potassium in stems (as well as any incidental carbonic maceration) causes the pH of the finished wine to rise, which can lead to instability.
Hey, you tried to sneak in a word there! Think I wouldn't notice?!? What's carbonic maceration?
Yeesh. Ok. Carbonic maceration is an intracellular fermentation that takes place in an anaerobic environment, usually a CO2-filled tank. Fruity esters, reminiscent of strawberry and raspberry, are produced, and the malic acid of the grapes is degraded, raising the pH. Uncrushed whole clusters are very conducive to carbonic maceration, and almost all of the classic producers of Cru Beaujolais use whole clusters and at least semi-carbonic maceration. This leads to the fruity aromas and silky textures that the region is known for.
Welp, I'm sorry I asked. Ok, I think I'm getting it. If you're lazy and you don't want to use the destemmer, you can use whole grape bunches in your wines. That's whole cluster.
Well, mostly. Remember, a winemaker doesn't have to leave his entire harvest as whole bunches. Many winemakers will choose to either destem part of a crop or fill a fermenter with alternating lasagna layers of destemmed grapes and whole clusters or destem the whole crop and then add back in some of the de-graped stalks. Domaines in Burgundy will often vary the amount of whole clusters from vintage to vintage, with a poor or rainy vintage usually getting less while a warm solar vintage gets more. It's just another wrench in the winemaker's toolbox.
So, whole cluster usually means not de-stemming grapes, except when it doesn't. Got it. Very clear cut. Thanks for all your help. What do these Schrodinger wines taste like? Both wine and not wine at the same time, until you drink them?
*Oblivious to sarcasm* You're very welcome. They taste delicious! Yes, sometimes they can be a little...ahem…stalky, but in the hands of a sensitive winemaker, stems can add lift, spice, and resinous snap. The best way to understand the impact of stems is to try two different wines, one whole cluster and one destemmed, from the same producer or region. Maybe try a rustic, spicy, whole cluster Cornas next to a suave, fudgy, destemmed Hermitage. Ask your local wine purveyor to help you pick out a wine with whole clusters and see what all the cool wine kids are excited about.
---
GLOBAL DRINK WINE DAY PACKAGES
Whole Cluster, Cozy Reds 3-Pack, Shop Here
Castro Candaz Tinto 2019
Ribeira Sacra, Galicia
Primarily Mencia, with Domingo Pérez (Trousseau), Garnacha Tintorera (Alicante Bouschet), Mouratón, Caiño and Brancellao
Organic viticulture
100% whole cluster fermentation in wooden vessels
Aged in 500l barrels and foudre
Raspberry, red cherry, bergamot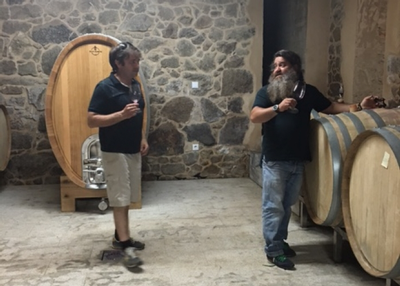 Domaine de la Grosse Pierre Chiroubles "Claudius" 2018
Chiroubles, Beaujolais
100% Gamay noir au jus blanc
Pink granite
80 year old vines
3800 vines per acre
100% whole cluster, semi-carbonic maceration
Fermented 12 days with one pump over per day, native yeasts
Aged 11 months in concrete tank
Unfined, unfiltered, no SO2 until bottling
Blackberry, black cherry coulis, cracked black pepper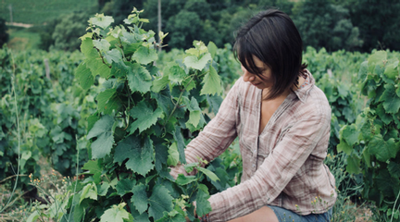 Eric Texier Domaine de Pergaud Vieille Serine Brézème 2014
Brézème, Ardeche
100% Syrah (Serine)
~90 year old vines
Limestone soils
Organic viticulture, incorporating no-till and compost tea preparations
100% whole cluster fermentation with submerged cap for 5-7 days
Aged 3 years in foudre with no racking
No punchdowns or pumpovers
Unfined, unfiltered, no added SO2
93 points John Gilman
Cassis, smoked brisket, salt-cured olive tapenade
International Chardonnay: Winter Whites 3-Pack, Shop Here
Edi Kante Chardonnay 2016
Venezia Giulia, Friuli
100% Chardonnay
Clay and limestone
Fermented and aged 12 months in old barrels
Aged 6 additional months in stainless steel
Bottled unfiltered
Orange blossom, lemon curd, clove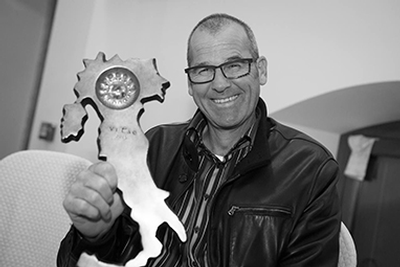 Dominique Lafon Bourgogne Blanc 2018
Burgundy, France
100% Chardonnay
Clay and limestone
Organic viticulture
20-50-year-old vines sourced from Meursault and Puligny-Montrachet
Whole cluster pressed
Fermented and aged for 12 months in old barrels, native yeasts
Little or no battonage
White peach, Meyer lemon, crushed chalk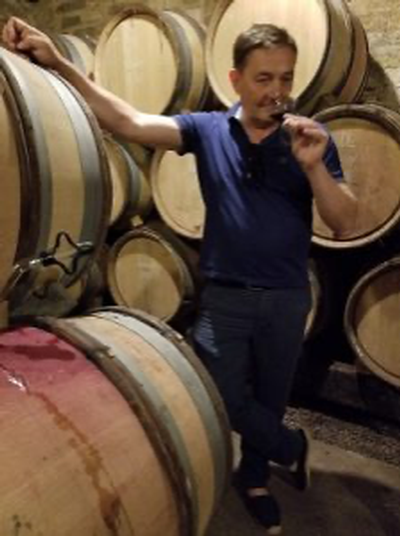 Crossbarn Sonoma Coast Chardonnay 2018
Sonoma Coast, California
100% Chardonnay
Hand-harvested at night
Whole cluster pressed
Fermented and aged in 90% stainless steel, 10% neutral oak barrels
Aged 5 months on the lees
92 points JS, 90 points WA, 90 points JD
Sliced apple, nectarine, wildflower honey
Rhône or Bust Syrah 3-Pack, Shop Here
Patrick Jasmin "La Chevaliere" 2016
Collines Rhodaniennes, Northern Rhône
100% Syrah
Decomposed granite and schist
Sourced from the plains below Côte Rôtie
100% destemmed
20-22 day fermentation with punchdowns
Aged 12-18 months depending on vintage
Red plum, bresaola, sandalwood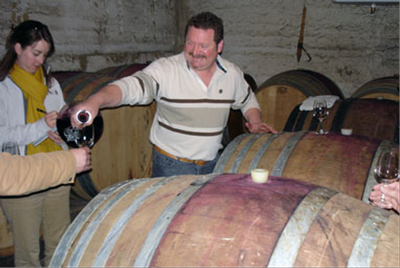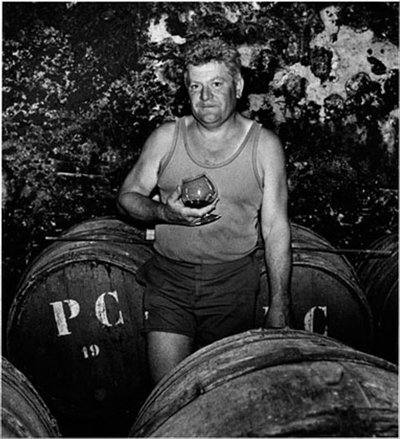 Equis Equinoxe Crozes Hermitage 2017
Beaumont-Monteux, Northern Rhône
100% Syrah
Gravel and loam
Practicing organic
Fermented in wood and concrete with native yeasts
Aged in 40hl tronconique wooden vessel
Black currant, blackberry, anise seed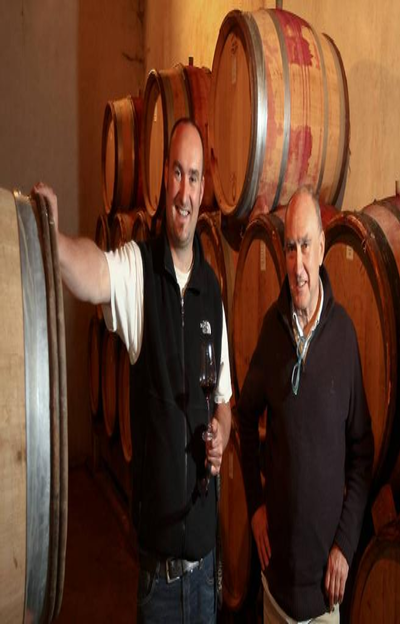 Domaine Rostaing Les Lezardes 2018
Collines Rhodaniennes, Northern Rhône
100% Syrah
Fruit sourced from the northern edge of Côte Rôtie, as well as Tupin
Majority whole cluster fermentation for 7-20 days
Aged in older barrels, many demi-muid
90-91 points VM, 89-91 points JD, 89-91 points WA
Blueberry, allspice, wild boar bacon