Brovo Pink Rosé Vermouth 750mL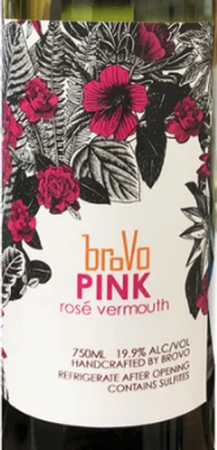 This Pink vermouth is a rosé vermouth that starts with the Pinot Noir grape.
And it really is delicious. A hearty rosé balanced with fall flavors, Pink is combined in a three stage process that includes orange peel, hibiscus, chamomile, anisea, sage, tarragon, pink peppercorn, grains of paradise, juniper berry, and rose geranium. Then it is sweetened with agave nectar to about 6-8% sugar.
Pink is sippable and mixes well with just about everything.