Catherine & Pierre Breton Vouvray La Dilettante 2015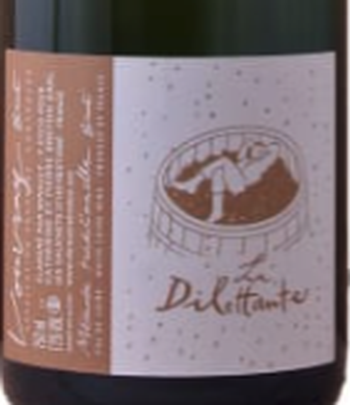 Is it possible to squeeze honey from a stone? That is hard to imagine, yet the image is precisely what this young Vouvray from Catherine Breton brings to mind. The honeyed aspect is typical of Chenin Blanc, and when coupled with the stony element derived from the chalky soils found in this part of the Loire Valley, it yields this live wire of a wine with succulent fruit and a completely bone-dry, mouthwatering finale. Upon opening the bottle, you may find the wine needs to breathe in order to show its best, so don't hesitate to decant it to encourage the full spectrum of Vouvray aromas to make their appearance.
A truly versatile white, La Dilettante has the bright acidity to pair with sushi or delicate fish dishes, yet it contains the textured weight on the palate to accompany richer foods like poultry or mushrooms. For a real treat, age it for five years and enjoy it with a slice of seared foie gras.