Champagne Soutiran La Perle Noire Grand Cru NV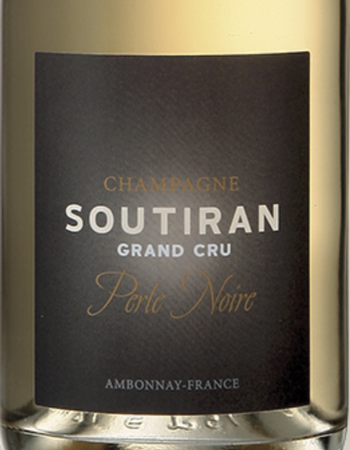 The colour is a rich crystalline gold. The nose opens up with notes of fig, prune and pineapple.
On tasting, the wine is rich, fleshy and velvety. It is beautifully vivacious as well as vinous. It combines fruity roundness with minerality, leaving a hint of sea salt. Its taste is remarkably long and its freshness stupefying for a blanc de noirs.