Domaine Gérard Raphet Gevrey-Chambertin Les Champs Chenys Vieilles Vignes 2020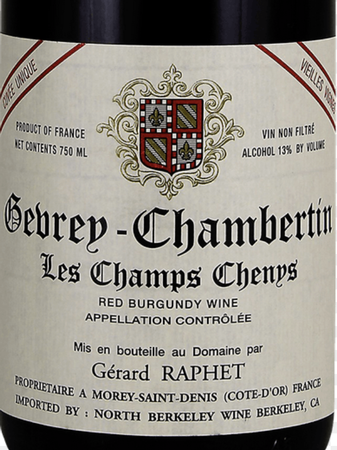 The wines of Gérard Raphet are a Burgundy lover's Burgundy. While the wine's color in the glass is a delicate ruby, aromas and flavors surprise with their forceful intensity. This contrast often catches the uninitiated off guard, yet it is part of the attraction and seduction of these limited and highly sought-after wines.
'Champs Chenys' is directly downslope from grand cru Charmes-Chambertin; Raphet's rows of vines are located in a small "notch" carved into Charmes (that is, vines are surrounded on three sides by grand cru terroir). Vines range from 35 to 110 years old.