Domaine Gérard Raphet Bourgogne Rouge Les Grands Champs 2020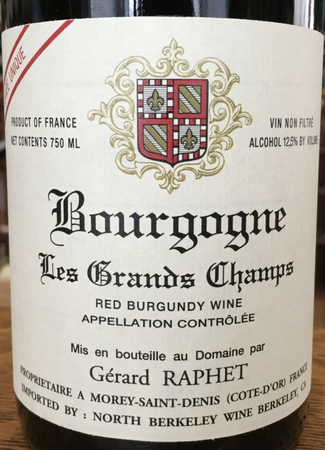 The wines of Gérard Raphet are a Burgundy lover's Burgundy. While the wine's color in the glass is a delicate ruby, aromas and flavors surprise with their forceful intensity. This contrast often catches the uninitiated off guard, yet it is part of the attraction and seduction of these limited and highly sought-after wines.
Located in Gevrey Chambertin, 'Les Grands Champs' is a lieu-dit southwest of the village proper and surrounded on three sides by villages-level Gevrey vineyards. Soils are mostly red clay and silt. 40+ year old vines.