Domaine de la Taille Aux Loups Jacky Blot Triple Zero Rose NV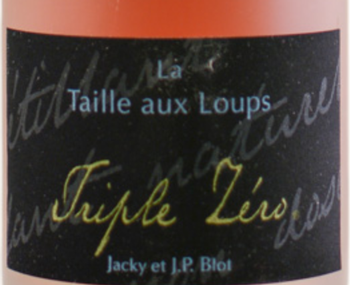 95% Gamay, 5% Grolleau. Certified organic. Petillant naturel.
Pioneers like Jacky Blot are currently making the wines of a lifetime. This has been literally 25 plus years in the making, ever since Jacky first purchased eight hectares of 50 to 75 year old vines in Montlouis in the late 1980s. Transforming and building this organically certified property began in 1988. The level of grower commitment to natural farming practices and non-interventionist vinification is easily the highest percentage of any Chenin appellation in the Loire Valley. Every site is allowed to sing, without the sugar, without the battonage, no malo, using low levels of SO2, and minimal filtration. Jacky Blot is without question one of the inspirational leaders of this growing movement.