FX Pichler Gruner Veltliner M Smaragd 2018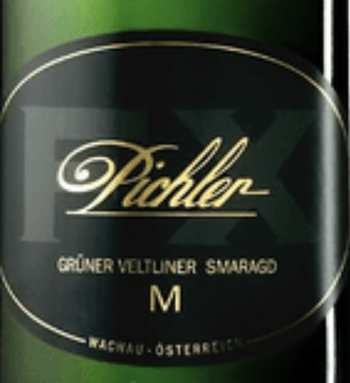 "M" stands for "monumental" and serves to signify Pichler's Grüner Veltliner Smaragd exceptional complexity and concentration. The first gruner to be awarded this honor, because it presented itself like a landmark, or simply a monument, was one of the 1991 vintage. The grapes for "M" are usually harvested two to three weeks after the fruit for the vineyard-designated wines. Depending on the vintage and growing season, the major portion of "M" is usually sourced from Loibnerberg terraces and a selection of the best fruit from several premium sites. "M" is always a mystical wine, exhibiting opulence and concise minerality.
The winery of F. X. Pichler has been in the hands of the Pichler family for five generations and is located in the Wachau Valley. The vineyards are concentrated on the southern side of the Danube and are planted in steep terraces, originating from the 13th century.F. X. Pichler only produces white wines: Grüner Veltliner, Riesling and Sauvignon Blanc. Since 1999 Lucas Pichler is responsible for the vinification, while his farther F.X. continues to meticulously take care of the vines. Their philosophy is to produce world class wines. They want to craft wines that reflect the year, the soil and the special microclimate of the Wachau. The subtle nuances of each single vineyard are to be experienced and tasted in their multi-layered uniqueness.
Wine Specs
Varietal
Gruner Veltliner