Fukucho Moon on the Water 300mL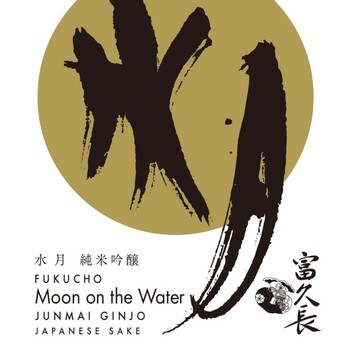 This vibrant showstopper is beautifully soft and feminine, brewed by one of Japan's only female brewery owners and tojis. Brewed in Hiroshima, the birthplace of Ginjo sake, which is known for remarkably soft water that requires expert skill to use in sake production. Once mastered, it enables a highly controlled, precise fermentation, resulting in vibrant fruit aromas. This Junmai Ginjo is bottled immediately without charcoal filtering.

Tasting Notes
A fruity nose of lime and melon with bold hints of fennel, white pepper and allspice. The flavors gravitate to ripe cantaloupe and anise while the minerality from the soft water is evident in the finish.

Food Pairing
A natural match for sweet, succulent shellfish like lobster and scallops, but surprising pairings like bittersweet chocolate work, too.