Gaia Santorini Wild Ferment Assyrtiko 2019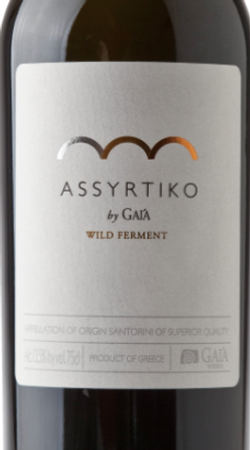 The citrus aromas of the Assyrtiko grapes combined with the floral aromas of the acacia wood and the vanilla of the oak result to a wine with a highly complex aromatic profile. Minerality and well-balanced acidity give depth and longevity. This white wine will continue to evolve for 2-5 years, as the mineral notes soften the palate will develop more nuanced flavors of fruit and honey.
A classic pairing for seafood, fatty fish, as well as poultry and even lamb.