Granbazan Etiqueta Ambar Albariño 2021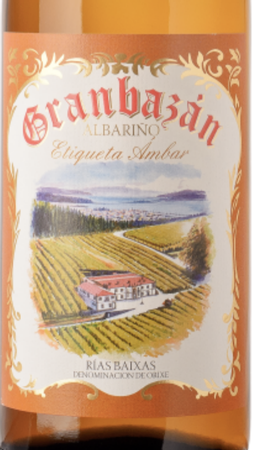 Ask a Spanish wine professional to name the leading and best Albarino, and chances are they'll reply Granbazan. Founded in 1981, Granbazan was the original quality pioneer in the region, the first estate to invest in modern winemaking equipment and trained enologists, the first to use clean, free run juice and cool fermentation and to realize the world class potential of the Albarino grape.
Mineral-accented aromas of fresh honeydew, tangerine and White flowers, with a floral quality in the background. Fleshy and seamless on the palate, offering energetic orchard and citrus fruit flavors and a refreshingly bitter suggestion of quinine. Shows excellent clarity and mineral cut on the long, incisive finish, with the floral and melon notes echoing emphatically.