Henri Champliau Cremant de Bourgogne Brut NV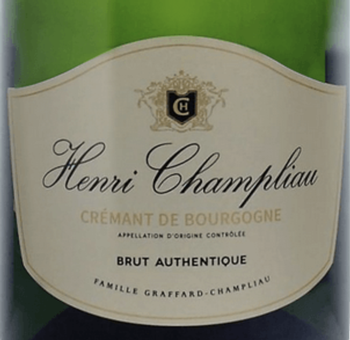 The aroma and flavor of Brut Authentique is driven by Pinot Noir, which brings strength and complexity to the cuvée, while Chardonnay provides freshness and precision. Fifteen months aging sur lattes contributes richness and texture to this high-quality example of Crémant de Bourgogne.
Crémant de Bourgogne based on red grapes can be an excellent partner to meatier dark fish such as grilled salmon or seared Ahi tuna. Sushi and sashimi are brilliant when paired with Crémant de Bourgogne, as are dishes with root vegetables, mushrooms, and eggplant.