Jan Matthias Klein Papa's Panda Riesling 2020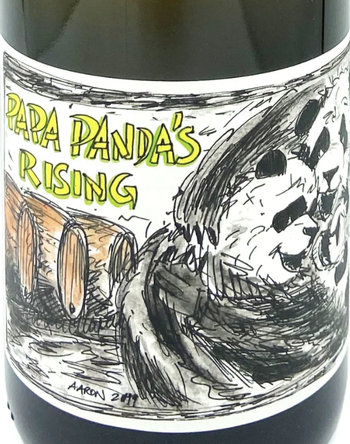 12% alc, 6.3g/l acid, 0.7g/l residual sugar, fermented in two Mosel füders (1,000L each) until August then put straight into bottle after malolactic fermentation ended. Left unfiltered and no SO2 added. One füder was from Enkircher Steffensberg and one from Kröv Letterlay vineyards.
This wine is part of Klein's new Pandamonium range, for which he collaborates with very small producers to support them, in this case with a Polish winemaker in Klein's home village of Kröv who grew the grapes for it. Klein and the grower each made one barrel and blended everything into one wine.