Jan Matthias Klein Rosé Pet Nat Kiss Kiss Maddie's Lips 2019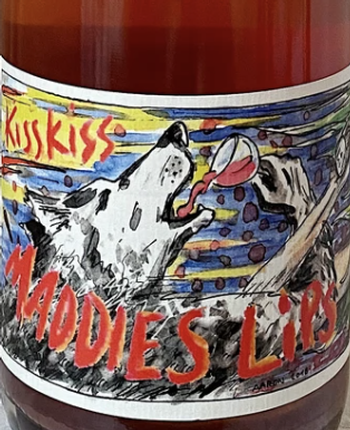 11% alc., 15g/l RS. 100% Fruhburgunder (an early-ripening variant of Pinot Noir).
Bottled at four bars of pressure, unfiltered and unfined with zero added sulfur. Certified organic and vegan.
The wine feels fantastic in the mouth, simultaneously creamy and refreshing. The wine drinks essentially dry but the small amount of sugar propels the fruit, which is centered around plums and mulberries. Finishes bright and clean.