Juice Asylum Il Terzo Grado Vino Rosso 2019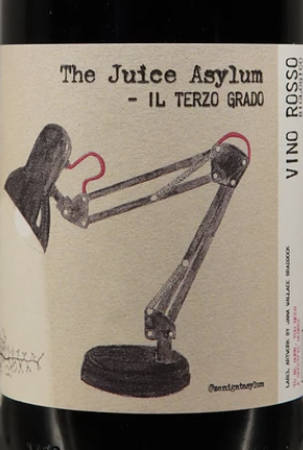 This is a delicious, fun, and funky red made with minimal intervention in a light a super juicy style.
Biodynamic Sangiovese and Merlot blend and multi grape co-ferment from grapes liberated from one of Tuscany's finest growers. The 2019 vintage is the 4th edition of Terzo Grado and sees the percentage of Sangiovese up to around 80%.
This year's creation is again an all-stainless steel affair, all wild yeast ferments and saw no sulphur additions. The Sangiovese from Avignonesi and Merlot from Cortona are picked simultaneously, with the Merlot adding its full ripeness to the early picked tones of the Sangiovese. The addition of skin contct white grapes helps with textural lift on the mid palate and aromatics.