La Perdida O Pando Orange Godello 2019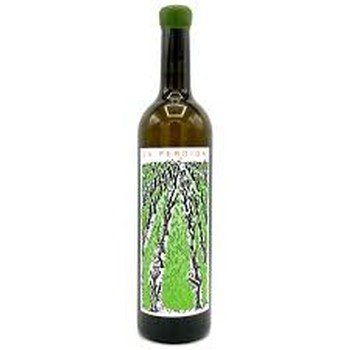 Appellation: Vino de España.
Cuvée: O Pando Godello Orange.
Colour: Orange.
Grapes: Godello.
About: a totally different tone for Nacho, this is a skin-fermented wine from the region's most famous grape. The name comes from the first vineyard Nacho worked. The grapes now come from other vineyards as well but all in similar location, all on clay, rather than the more common granite.
Vines
Location: from several parcels near the cellar in Larouco.
Size ha: less than 1.
Age: vines planted around 1950.
Soils: clay.
Exposition: south.
Altitude: 600m.
Training: gobelet (or vaso).
Farming: organic, by hand, leaving the soils touched as little.
Average yield hl/ha: 20.
Climate: Atlantic, cold in winter, hot in summer, likelihood of fog and humid conditions all year.
Winemaking
The harvest is de-stemmed by hand and ferments on the skins for 5 months in amphora. There the wines stay, under a light flor, until being pressed and then bottled un-filtered and without any added sulfites during the whole process.