Laherte Freres Rosé de Meunier Extra Brut Champagne NV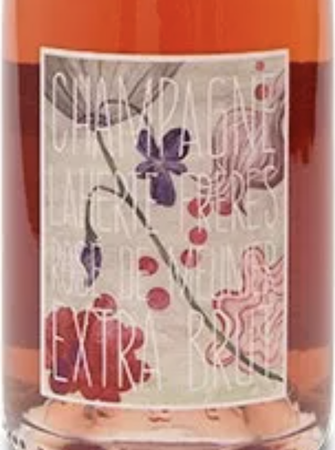 Aurélien Laherte is part of a dynamic generation of young vignerons making waves in Champagne and producing a fine array of terroir-driven wines using a natural approach to viticulture and winemaking. Along with his high school friend Raphael Bereche – another star in the region - Aurélien founded the "Terres et Vins" collective of producers back in 2009. This group taps some of Champagne's more progressive and like-minded producers, including Agrapart, Marie-Courtin, Vincent Laval, Benoit Lahaye, among others. Each spring, the group holds a tasting in Champagne to showcase both the vins clairs of the previous harvest as well as their actual bubbly versions.
This 50% 2016, 50% 2015 Rose de Meunier is a blend of 30% macerated Meunier, 60% white wine (immediately pressed Meunier) and 10% still red Meunier. It is simultaneously racy and rich, focused and full, with a long, dry finish. An exciting new wine especially for Meunier lovers.