Marginalia Light Red 3 Pack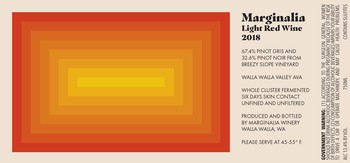 There's nothing quite like a few days of sunshine to get everybody in the Pacific Northwest buzzing about the arrival of Spring. And yet, while there is still a whisper of chill in the air, wine drinking calls for something a little more mysterious and exhilirating than a simple rosé or a heavier red wine.
Question: What will be quenching your thirst this week? Answer: Marginalia Light Red Wine!