Pattes Loup Chablis Vent d'Ange 2020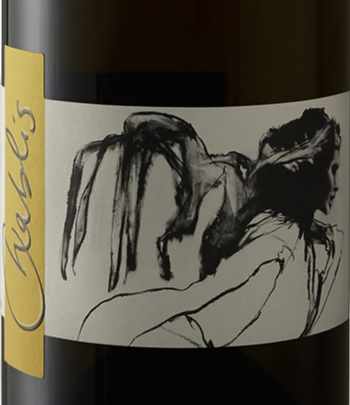 Domaine Pattes Loup is one of the most exciting estates to emerge from Chablis in recent years (Pattes Loup means "wolf paws"). Thomas Pico started his tiny estate in Courgis in 2005, just outside of the village of Chablis, under the wings of his friends and fellow organic Chablisiens, Alice and Olivier de Moor. He inherited 2.4 hectares of vines from his family's estate, which historically produced correct, but uninspiring wines. Motivated to take a qualitative leap in a new direction, and against the wishes of his father, Thomas immediately began a program of strict yield control and a conversion to organic viticulture. This is a rarity in Chablis and a feat of extreme diligence in this often inhospitable vinegrowing region.
Progressively, Pico has taken over more and more of his father's vines. Today, the estate comprises 15 hectares of vineyards, all carefully and organically farmed. Fortunately, most of Pico's vines are selection massale planted by his grandfather on the hillsides near Courgis and Preys, the two highest altitude villages in the appellation, with vineyards up to 300 meters in elevation. He is also experimenting with a rotation of cover crops to both protect against erosion, increase water retention, and increase microorganisms in his soils.
Another distinguishing factor is Pico's commitment to hand-harvesting, followed by hand sorting of any imperfect berries on a vibrating triage table at the winery. He ferments all wines using indigenous yeasts, does a minimum 14-16 month élévage, sometimes longer depending on the cuvées and vintages, and he bottles without fining and filtration. His AC Chablis from 55+ year old vines nd up to 40% of the juice is fermented in concrete eggs with the balance in stainless steel. The Premier Crus of Côte de Jouan, Beauregard and Butteaux (from within Montmains) are from hillside vineyards between 30 and 55 years old, and are all raised in older oak.