Peyrassol Cuvée des Commandeurs Rose 2022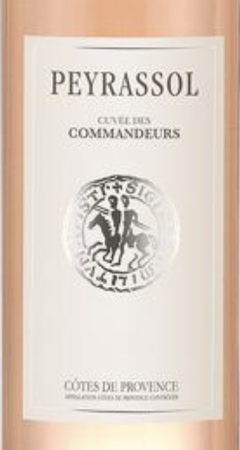 Cinsault, Syrah and Grenache make a balanced trio full of fruity flavours, nicely sharpened with a touch of Mourvèdre.
Its rosy appearance is soft as a dream, and an expressive, gourmet nose lends charm to this blend dominated by wild berries: gooseberry and raspberry reveal themselves in a crisp, silky palate enhanced with an elegant touch of minerality.
Ideal as an aperitif, to accompany tapas, but also goes well with all varieties of grilled fish, beef or fish tartare and fresh berry desserts.