Philippe Viallet Vin de Savoie Rosé 2020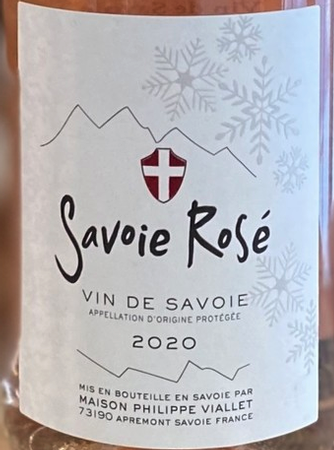 100% Gamay.
Biodynamically farmed vineyrads at high altitude in the Savoie. This is light, fresh and super flavorful pink wine
made by Philippe Viallet. 100% Gamay given just a quick maceration at low temperature renders a copper-tinged pink wine with loads of strawberry/raspberry tones and lovely mineral nuance possessing excellent length. Enjoy this versatile warm weather sipper now to catch all that beautiful, crisp fruit.
The Viallet family has been working the vineyards of Savoie since 1966, when Marcel and Yvonne purchased their first estate, Domaine Clos Réservé, in Apremont, a mere 10km from Chambéry. Their second son Philippe joins the business in 1984, after having studied winemaking in Beaune. He soon realizes the strong commercial potential of the wines of Savoie, and in 1985, he creates Maison Philippe Viallet, which specializes in its trade.