Ruffino Ducale Chianti Classico Riserva 2018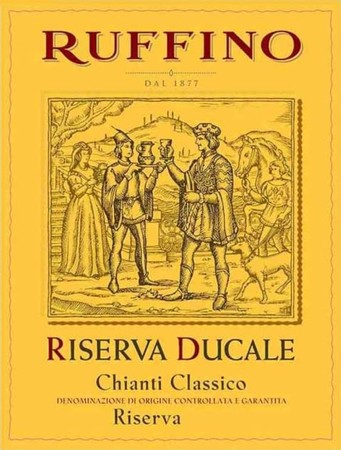 Ruffino Ducale Chianti Classico Riserva is a ruby red color. The bouquet is elegant, characterized by violet, cherries, wild berries and plums. Hints of spices like tobacco, clove and eucalipto. Riserva Ducale is balanced and constant with delicate tannins. The vibrant acidity, typical of Sangiovese's grapes, characterizes this wine. The finish is persistent and a good structure completes the entire taste sensation.
Enjoy this timeless Tuscan gem with Italian favorites such as prosciutto and other antipasti, mushroom risotto, pasta Bolognese, and chicken cacciatore. Or, pair it with simple grilled meats and roasted vegetables for a classic Tuscan meal.