Szigeti Gustav Klimt Blanc de Blancs Brut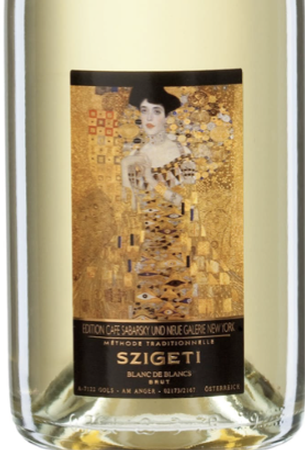 Szigeti seeks to produce wines in a fresh style with clear varietal expression. Gustav Klimt Adele Blanc de Blancs Brut shows notes of green apple and citrus with salty minerality and a subtle toastiness from aging forty-eight months on the lees. The wine crisp and clean tasting on the palate with a lingering dry finish.
This Blanc de Blancs Brut will accent simply prepared fish and shellfish like the way a squeeze of lemon might. The citrus character of this wine will highlight the brininess of raw oysters, sushi, or grilled prawns while its acidity and texture perfectly compliment grilled halibut with lemon beurre blanc.