Tentaka Kuni Hawk in the Heavens Junmai Sake 1.8L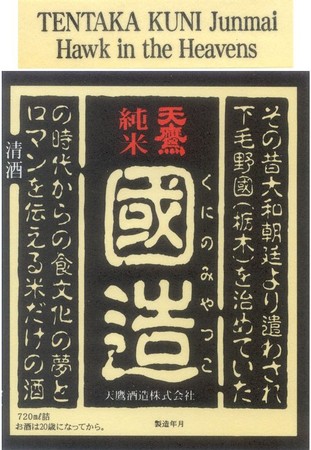 A go-to sake for barbeque, this rustic, high acid sake is a great representation of traditional Junmai style that you would find in Izakayas throughout Japan. The brewery name, Tentaka, translates to "hawk in the heavens," a prosperous Japanese symbol that is thought to bring good fortune to the brewery.
Dry and crisp, the flavors are dominated by mixed nuts, fresh cut green grass and other earthier flavors. Medium-bodied with a rich mouthfeel, followed by a lengthy and dry finish. Pairs well with hearty grains, mushrooms, beef, lamb, and BBQ sauce.