Tozai Night Swim Sake Can 180mL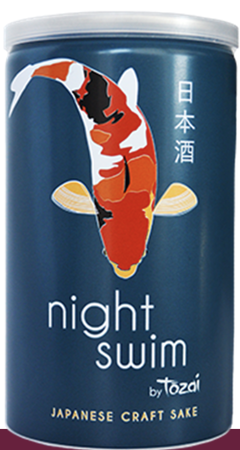 Tozai celebrates the balance between Japan's east & west and honors the Japanese koi fish, known for it's longevity and healthy life (some live to over 200 years!). Night Swim brings this iconic brand to you in an accessible, pocket-sized can perfect for the pool and beyond.
TASTING NOTES
Refreshing notes of banana, baked pear and caramelized pineapple with hints of orange and mint.