Ventisei Bianco Toscana 2018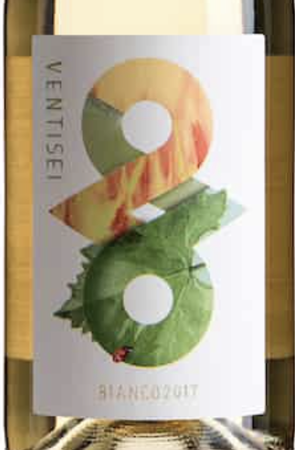 Crisp, delicious aromas of white peaches and nectarines - imagine gorging yourself on your grandmother's peach tree - join a delicate hint of wildflowers, pervading the senses, transporting you to that #pourmeanotherglass mood. Refreshing, buoyant, fragrant and with a sapid finish, Bianco calls for tasty nibbles at apéritif time, light seafood or simply... for another sip!
This fun wine contains 19% Sangiovese grapes, which are red! Whole bunches are pressed so the juice comes out fresh and in a straw yellow color. The Sangiovese is well-loved and it gives a nice extra punch to the Trebbiano and Malvasia in this wine.
Wine Specs
Varietal
Other White Blends