August 7, 2020 | Emily Riley
Crushable Wines from Spain and South America
Spanish Wine Trio, SHOP HERE
Descendientes de Jose Palacios Pétalos del Bierzo 2018
About the producer:
Álvaro Palacios (a celebrated producer of Priorat) teamed up with his nephew, Ricardo Perez, a Bordeaux trained enologist, to fulfill his early passion for making great old vine wine from the Mencía grape. Pétalos is made from vineyards scattered across Bierzo's western border and made for early enjoyment.
Tech notes:
Region: Bierzo, Spain
Varietals: Mencía
Biodynamic practicing
Vineyards: Located in and around the village of Corullon – a mix of high elevation and lower
Vine age: 40 – 90 years old
Soil type: Schist and ~ 30% clay
Harvested by hand
Vinification: Fermentation in large oak vats. Maceration 25 days. No fining.
Aging: Several weeks in new French oak barrique followed by 6 – 10 months in 2nd and 3rd use barrels.
Ulls de Mel Vin Naturel Red 2018
Region: Penedès, Spain
Varietals: 90% Tempranillo, 10% Garnacha
Vine age: Over 40 years old
Soil type: Predominantly limestone and sand
Harvested by hand
Vinification: Fermented with indigenous yeasts. No added sulfites. "Natural" wine.
Bodega Marañones 30,000 Maravedies 2016
About the producer:
Bodega Marañones is located in the DO of Viños de Madrid in the sub-zone of San Martín de Valdeiglesias where the Sierra de Gredos meets the Sierra de Guadarrama. Their vineyards stretch from the steep hillsides at the base of the mountains down to gentler slopes near the valley floor – providing them with a variety of terroirs that capture a more Mediterranean expression of the Gredos. Helmed by Fernando Garcia, who together with Dani Landi, are the creative minds behind Comando G, Bodega Marañones is farmed organically and manually with the assistance of mules due to the steep slopes of their vineyards.
Tech notes:
Region: Castillo y Leon (Vinos de Madrid), Spain
Varietals: Garnacha and Morate (approximately 10%)
Biodynamic and organic practicing
Vineyards: 650 – 800 meters
Vine Age: 30 – 70 years old
Soil Type: Sand and granite
Harvested by hand
Vinification: 24-hour cold pre-fermentation maceration. Whole cluster, natural yeast fermentation in stainless steel tanks and oak vats.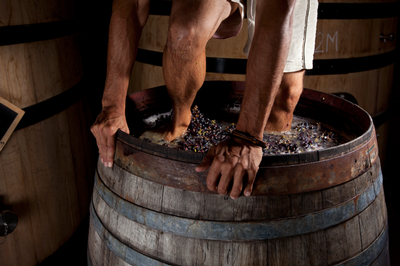 South American Trio, SHOP HERE
Garzón Albariño Reserva 2019
Region: Uruguay
Varietals: Albariño
Vineyards: Atlantic Ocean influenced
Soil Type: Granite and schist ("ballast")
Hand-harvested
Vinification: 3 – 6 months on fine lees in stainless steel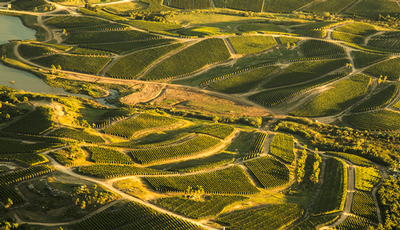 Catena High Mountain Vines Malbec 2017
Region: Mendoza, Argentina
Varietals: Malbec
Vineyards: High altitude vineyard in Maipú, Lujan de Cuyo, Tupungato, and San Carlos
Vine Age: Up to 80 years old
Soil Type: Limestone, clay, sand
Vinification: Fermented in barriques for 34 days. Malolactic fermentation. Aged for 14 months in American and French barriques, 35% new.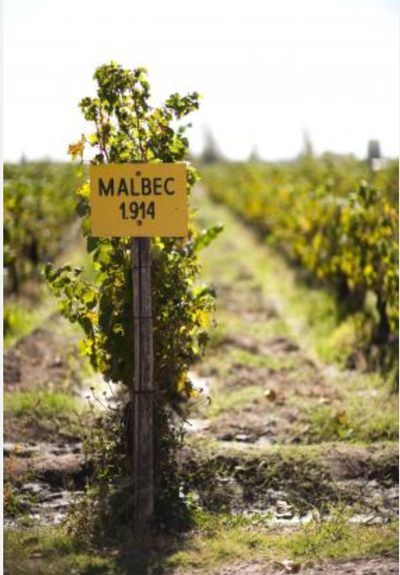 J. Bouchon País Viejo 2019
About the producer:
Bouchon Family Wines began in the late 19th century when young viticulturist Emile Bouchon left Bordeaux, France for Chile. Today, Julio Bouchon and his children carry on their 4th generation family winemaking tradition in the Maule Valley.
Tech Notes:
Region: Maule, Chile
Varietals: País
Vineyards: 650 ft.
Vine Age: 100 year old Gobelet vines
Soil Type: Granite and sandy loam
Harvested by hand
Vinification: Fermented with native yeasts in concrete