November 6, 2023 | Flint Lidar
The Thief's Annual Guide for Surviving the Holidays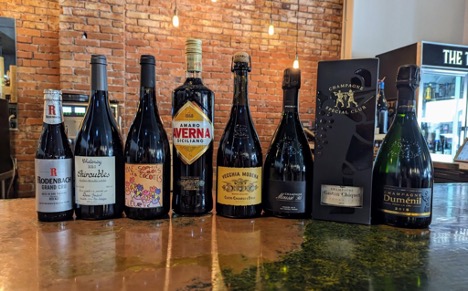 Fall is in the air. For those of us who choose to participate, this might mean that you're waiting in a significantly longer line at Starbucks to get your totally-not-a-pumpkin-spice latte from a barista who's looking a little more tired than usual. Maybe it means you've decided to break out your winter coats a little too early, only to realize that the sun is still providing ample warmth outside but you've already committed to your outfit choice.

Whatever your personal Fall rituals may be, there is one thing that most of us can all agree on as a universal truth for the changing of the seasons: The Holidays are around the corner, and that usually means having to spend time with the in-laws (or out-laws) or other extended family members that you wish were a little more than just "twice-removed".

Unfortunately for both of us, dear reader, I gave up on pursuing my degree in Psychology, so I can't help you very much with how to navigate your Aunt Helen as she slowly slips into madness, nor am I qualified to give advice on how to traverse a dysfunctional and freshly-adult relationship with that weird cousin that your parents have insisted you take under your wing since you were both children. I can, however, help prescribe you medication in the form of delicious fermented beverages that may help with the sting of social obligations.

So, after much collaboration and deliberation about holiday libations, I've put together a list of recommendations that I hope fill you with elation. I'm taking a bit of creative liberty to name this blog "The Thief's Annual Guide for Surviving the Holidays'', or TAGSH for short, which kind of sounds like me trying to say "thanks'' after a few too many beverages. By the end of this guide, I hope you'll be saying Tagsh too. Here's to a happy Tagshgiving, everyone.


Beaujolais
I don't think I'd still be happily employed at The Thief if I didn't recommend Beaujolais somewhere on this list, so I'm knocking it out immediately. Some people would call Beaujolais the "Poor Man's Burgundy". As a poor man, I resent that statement. I prefer to call it "my favorite way to get drunk on a Sunday". It turns out Beaujolais is also pretty enjoyable on Thursdays, and is especially enjoyable when that Thursday happens to fall on the 4th week of November. How convenient!

In a nutshell, when I say "Beaujolais", I am referring to a region in France just west of Paris and Lyon, and just South of Burgundy. The grape primarily grown here is Gamay, which is what you should be drinking if you've purchased a bottle of Beaujolais. If it's not, congratulations - you found a truly unique and nerdy bottle of wine, but that's not what we're talking about in this blog post. Maybe we can discuss that in the future, if my managers are silly enough to let me continue writing these blogs.
Getting back into our crash course in Beaujolais, there are a few different crus (or appellations) located in the region, with each cru having stylistic differences that set their wines apart from the others. These crus make the most serious style of Beaujolais, with distinctive character and a beautiful freshness that's appealing for even the most war-torn palate. For the sake of keeping my word count on the lower side, the two appellations I'm choosing to focus on for this field guide are Fleurie and Chiroubles.

Fleurie
Some would consider wines from Fleurie to be "feminine", in the sense that they are floral and delicate. As a man that smells floral and can be delicate at times, I resent this statement. Nevertheless, the descriptors are true. Compared to other crus in Beaujolais, wines from Fleurie tend to be a little more subdued, soft on the palate, and fairly fragrant.
This is a classic pairing for Thanksgiving dinner for a few reasons, chiefly because the flavors that are perceived in Fleurie wines are a natural pairing with classic Thanksgiving dishes.

I'm a big fan of Anne Sophie Dubois as a producer of Fleurie. Not only are some of her wine labels hilariously adorable, but she's a pretty damn good winemaker as well. Her most readily-available and approachable cuvee is "Les Cocottes", in which she opts for whole cluster fermentation as opposed to her usual 100% destemmed style. Expect just a bit more herbal and earthy notes than your typical Fleurie, which should help make your Uncle's obviously overcooked turkey go down a little easier.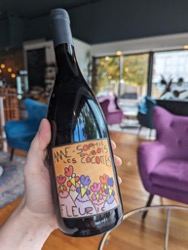 Chiroubles
Another cru where the wines pair excellently with Thanksgiving faire is Chiroubles. Similar to Fleurie, wines from Chiroubles are very expressive aromatically. The chief difference is that Chiroubles is the highest elevation for all the crus, and the resulting wine is generally the lightest bodied and "freshest" style of Beaujolais. If Fleurie is for dinner, I'd suggest Chiroubles for appetizers. Fortunately for both of us, getting intoxicated via wine is socially acceptable so long as there's some sort of cheese and meat tray in front of you, so you'll be nice and socially lubricated well before the turkey even makes a showing.

As far as producers go, I'd recommend Daniel Bouland. Most noteworthy for his work in Morgon (another cru I won't dive into in this blog post), you can expect his wines to be just slightly more complex than your average Chiroubles. Much like the bottle I selected from Anne Sophie Dubois, Bouland opts for whole cluster fermentation, which will add much more structure and depth to the wine while preserving the juicy lushness one would expect from the region. My hope with this pick is that should your dear aunt Debrah nag you for a glass of wine, you'll be able to pour her something she might actually be able to taste after chain-smoking a pack of Marlboro Blacks in the back patio. You're not so sneaky, Debrah.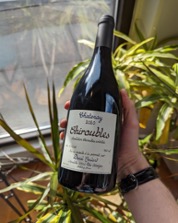 Beer
It's entirely likely that one member of your family insists that wine is for sissies and refuses to drink anything made out of grapes (their loss). Maybe it's because the Coors you've kept in the refrigerator in the garage is well past its recommended drinking date after stocking the fridge last year. Or maybe Debrah really enjoyed that Beaujolais you brought with you and now you've run out of wine before dinner. Never fear, I have a recommendation for those of you that wish to enjoy something a little more grain-ular.

Rodenbach Grand Cru
If you've purchased beer from me before, I've probably attempted to peddle off some sort of sour ale to you. Unlike milk, sour beer is actually a desirable and delicious treat that is intentionally made to be acidic and tart.

Most beers that are produced are made in a sanitary environment primarily to make sure that wild yeast and bacteria don't muck up the beer during fermentation. Sour beers flip that concept on its head: at some point during fermentation, usually during the cooling of the wort, bacteria and wild yeast are introduced to the beer, usually by exposing the ferment to an open air environment.

For Flanders style sour ales, the beer is typically fermented with a certain type of bacteria called Lactobacillus, which has an incredibly wide variety of uses and is found in… a wide variety of different places… (fermentation is a wild world, y'all). For the case of our Flanders ales, this bacteria provides a slightly sour character that's similar to lactic acid.

Rodenbach is arguably one of the most famous producers of Flanders ales in the world, and the Grand Cru is one of the very best the producer offers year round. This is what the brewery is known for. The process by which they make it is incredibly text dense, so I won't dive too deep into how it's made here. If you're interested in learning more, however, feel free to read this write-up I found here: (https://www.beervanablog.com/beervana/2021/1/22/making-of-a-classic-rodenbach).

I've included a Flanders ale because it's essentially the closest you can get to wine in a beer form. The final product is a blend of aged beer with fresh beer. Specifically, the Grand Cru is composed of 2/3rds aged beer with the remaining composed of a fresh beer. This beer has just enough complexity to impress even the most pretentious of palates, but is approachable enough to appeal to even the least-snobby of those beer-crushing folk in your family.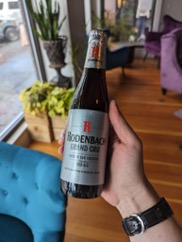 Digestif

But Flint, what about after dinner? Assuming that you haven't gotten absolutely plastered while pretending to love your extended family in the first few rounds, I think that dipping into some post dinner treats is absolutely deserved. Sure, you could sneak an Underberg or two in the bathroom, but I think we're all a little past the point of trying to hide who we really are during the holiday seasons. Amaro is your friend here. I think it's the best option as far as digestifs go, but we're gonna have to be a little selective here as far as what we pick because not all amari is created equally. In fact, much like Italian wine, Italian liqueur is incredibly complicated and confusing. The Italians are laughing at our misery, surely.

Averna
Surely you've heard of Aperol before? Maybe an Aperol Spritz? An absolute tidal wave of influencers shoved that down our throats this summer and the last, and it got so bad in our shop that we actually had to limit our frothing-mouthed customers to a measly one-bottle-per-person. If you were one of those people, I'm sorry; however, I feel much better about recommending something in the same category that's equally delicious. I'm talking about Averna here, which is an amaro just like Aperol. Before I talk about Averna, I should probably explain what an amaro is, otherwise things are gonna get real confusing real fast.

Simply put, amaro is an Italian liqueur made out of grape brandy that has been infused with a mix of herbs and spices (sometimes tree bark). The specific ingredients used in each type of amaro is usually a closely-guarded family secret, so I've found that it's usually easier to describe each individual amaro by how it tastes and the feeling it gives me.

So, in the case of Averna, one can expect the typical bittersweet notes of an amaro, but Averna stands out particularly because of its strong orange and licorice flavor profile and strong notes of caramel. The caramel notes help balance the bittersweet in this amaro, ultimately making it one of the most approachable amari on the market today. It can be consumed neat, but I typically enjoy Averna most with a bit of ice for dilution, and a splash of soda water if I have some available.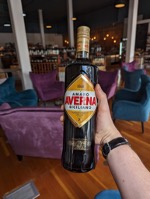 Honorable Mentions
There are a few wines that didn't make the list, mainly because I wanted to introduce some goodies that you may not find listed on Buzzfeed this year. That being said, there are some classics that I must mention so that I can sleep tonight.

Special Club Champagne
'Tis the season for Special Club champagne. Special Club champagne refers to a small handful of grower producers (champagne houses that grow and process their own fruit) that put out a special bottle of what they would consider to be the best wine from their best vintage. It truly is some of the best-of-the-best when it comes to champagne, and we have a whole lot of it in the shop this year.

My favorites this year: Gaston Chiquet, Moussé Fils, and Duménil.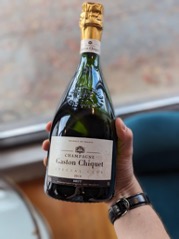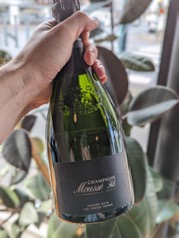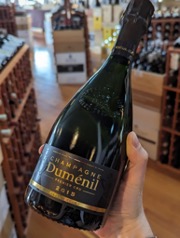 Lambrusco
Lambrusco is probably the most classic pairing for Thanksgiving dinner. I lack the verbiage to properly explain how hilariously well this wine pairs with such an American tradition given it's coming from Italy, but you'll just have to trust me on this one. If you haven't had Lambrusco in awhile (like 20 years or so) I'm happy to announce that there are a lot of producers that are making much more serious bottles of Lambrusco than what we used to get in the states many moons ago.

I recommend Cleto Chiarli's "Vecchia Modena". This thing is an absolute steal for the price.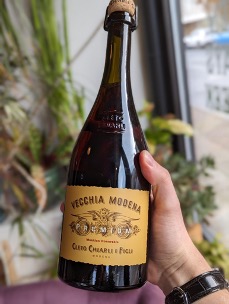 Signing Off
Alright, that was a lot. My therapist warns me of oversharing, but I feel like that's exactly what blog posts are for. Assuming you've made it this far, congratulations. It is my great hope that you have found something within this field guide that tickles your fancy, and that you have been instilled with the confidence to bring a suitable libation (or libations) to whatever unfortunate family gathering you've been guilted into attending this year.