March 7, 2021 | Emily Riley
Marginalia...in the Spotlight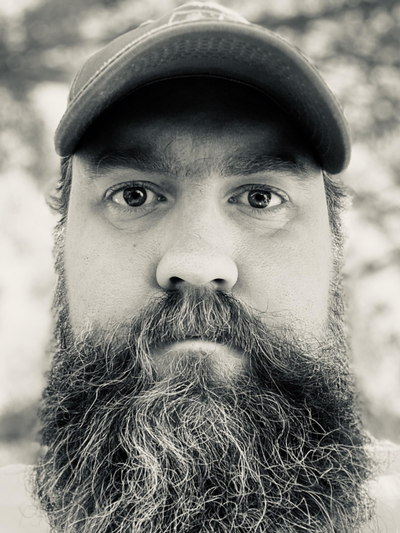 Tim Doyle is a true iconoclast of the Walla Walla wine scene. I have yet to come across another winemaker in the valley who thinks about and makes wine with his heady, scientific attention to detail and form while maintaining such a modest and quiet demeanor. His youthful project, Marginalia Winery, produces only a handful of bottlings that upend the norm of what is produced in our area and we are incredibly proud to represent them here at The Thief. Perfect for pairing with a variety of dishes, we welcome you to get adventurous this week with Walla Walla wines and put Marginalia on the table!
Tim splits his time between his winemaking passion and his job as a professor at Whitman College(ancient philosophy and foundations of mathematics), as well as being a husband and father. His commitment to minimal intervention, brainy, somewhat natural wine is a beautiful thing to witness – and it may get you into an epically detailed conversation on the world of wine if that's what you come looking for. Most of all, however, his wines are delicious, incredibly fun, and worth exploring. We hope you will think so too!
In Tim's own words: "Lighter red wines and amber wines are not accidental points of focus for Marginalia. I work primarily with these styles of wine because I think they taste good with the foods I tend to eat: rustic breads, strongly flavored vegetables, salty cheeses, olives, lots of herbs and garlic, umbellifer spices, and glugs of olive oil. The wines taste good on their own too, but the real test of a wine is whether it makes a simple meal into a memorable one".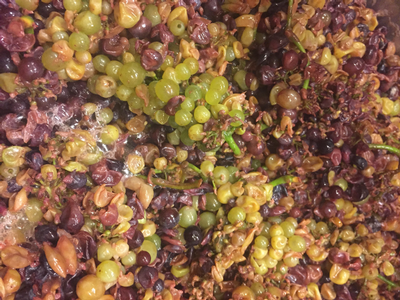 Light Red Wine 2018
Breezy Slope Vineyard, one of the highest elevation vineyards in Walla Walla (1700')
67% Pinot Gris, 33% Pinot Noir
Harvested at 23 degrees Brix, 3.3 pH, and 6.9 g/L titratable acidity on September 10, 2018
100% whole cluster co-fermented for one week
Pressed to barrel at 10 Brix.
Aged in a mix of neutral 225 L American and French oak barrels
Lees stirred every other week
Total sulfur dioxide additions under 40ppm
Bottled unfiltered, with a small quantity of light lees