June 5, 2020 | Allan Crum
In Support of Walla Walla Wineries & Rosé 6-Packs
In Support of Walla Walla Wineries.
Our local wineries have lost out on more than two months of prime tourism due to COVID-19. Tasting rooms that often serve as a winery's first introduction to new customers have been shuttered, and the restaurants that normally fly through local wines by the glass or bottle have been limited to takeout service. Luckily, working in the wine industry has always demanded creative solutions to unforeseen problems. "How am I going to fit five tons of fruit into that 3-ton press?" "What do I do with this Zinfandel rosé from a stuck fermentation?" "How do I make this steel container smaller?" (the answer to the last one was a big hammer). Most importantly, "How do I get my wine to consumers safely and efficiently in a time of social distancing?" Here are some inventive solutions from the wineries featured in our rosé six-packs. Please support our local wine community. These are all local business owners, but they're also our neighbors and our friends.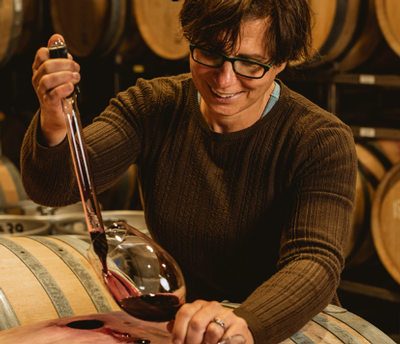 The Walls
The Walls is offering personal private tastings from home featuring 3-4 bottle flights (at a substantial discount), tasting notes, and a virtually led tasting. They are also offering $10 flat rate shipping on 6 bottle purchases.
509.876.0200
reservation@thewallsvineyards.com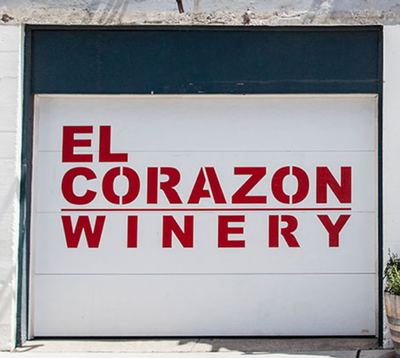 El Corazon
El Corazon's tasting room will be open beginning June 5th. They have offered free shipping on 3+ bottle shipments to the Pacific Northwest, as well as curbside pickup and local delivery.
http://www.elcorazonwinery.com/
509.520.4408
info@elcorazonwinery.com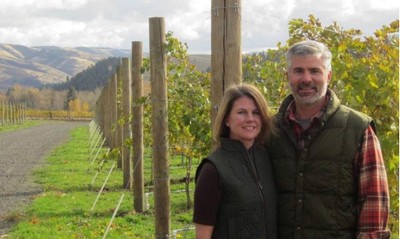 Aluvé
Aluvé is offering tastings at the winery with a scheduled appointment. They are adhering to the guidelines of Phase 2 with indoor or outdoor seating (weather permitting) for up to 4 groups of up to 5 guests. Appointments include a 45-minute tasting and zero contact checkout, with a 15-minute buffer for sanitizing before the next reservation.
509.520.6251
info@aluvewine.com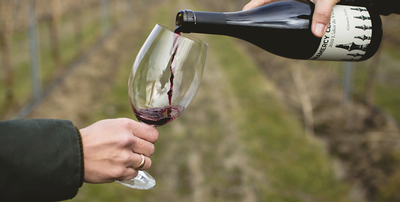 Gramercy Cellars
Gramercy has posted a Cayuse Weekend live tasting YouTube video to their website featuring co-winemakers Greg Harrington MS and Brandon Moss. Their tasting room will reopen for tastings June 5th with appointment, and there will be slots available Tuesday-Saturday.
509.876.2427
nichole@gramercycellars.com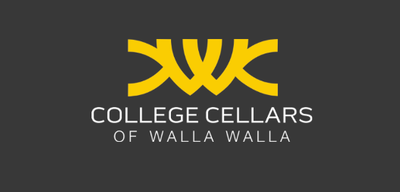 College Cellars
College Cellars is offering a 20% case discount, as well at $10 flat rate shipping on packages of 6 bottles or more. They have not reopened their tasting room yet, but they are offering delivery to the Walla Walla area. Also, Sabrina Lueck has been posting some fantastically informative wine videos to her YouTube channel, and there is also a video of her sabering the sparkling Grenache using a roofing hammer floating around the interwebs.
509.524.5170
collegecellars@wwcc.edu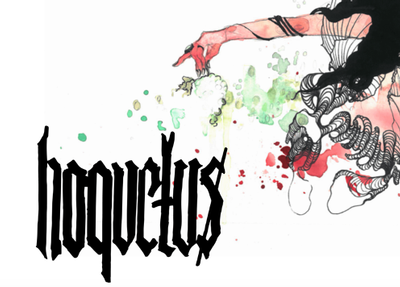 Hoquetus Wine Co.
Robert Gomez, winemaker for Hoquetus, has hosted several blind tastings on Instagram, including head to head battles with Time & Direction winemaker Steve Wells. Hoquetus is offering $20 flat rate shipping on 6+ bottle orders.
509.312.9148
info@hoquetuswine.com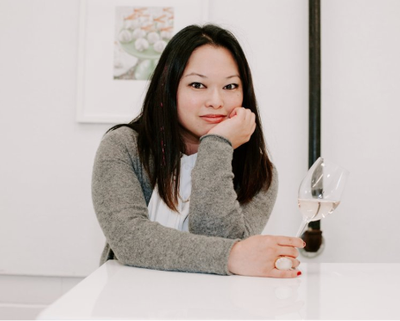 SMAK Wines
SMAK is offering free local delivery in Walla Walla, Dayton, Waitsburg, and Milton-Freewater, as well as curbside pickup. Their tasting room will reopen on June 5th under the guidelines of Phase 2.
509.629.9643
info@smakwines.com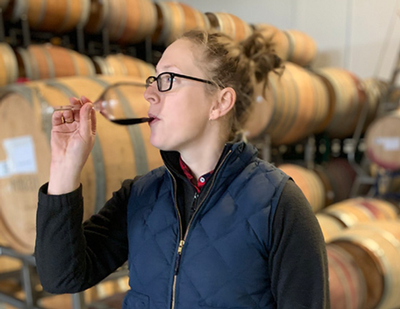 itä Wines
Itä's new tasting room at the airport is now open to the public on Thursday-Sunday. Reservations are encouraged, but walk-ins will be accepted on a first-come basis. Folks can reserve a tasting on the website or by phone. They are offering $15 flat rate shipping on 6+ bottle purchases and free local delivery.
.509.593.9055
info@itawinery.com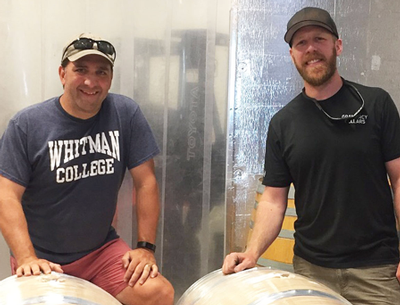 Prospice
Prospice is rolling out two different options for scheduled tasting appointments. They will offer a 45-minute seated tasting for groups up to 5, or a 75-minute cellar tasting hosted by one of the winemakers. They are also offering curbside pickup or Walla Walla area delivery for folks who would like to purchase without a tasting. They are waiving shipping on orders of more than $400.
509.204.3184
info@prospice.wine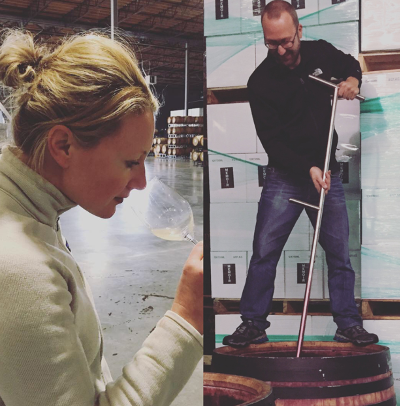 Grosgrain Vineyards
Grosgrain has gotten the message out with its first live-streamed interview and an assortment of options for consumers including curbside pickup, free local delivery, and $10 flat rate shipping. They are now open for scheduled appointments in their tasting room.
https://grosgrainvineyards.com/
509.876.4045
info@grosgrainvineyards.com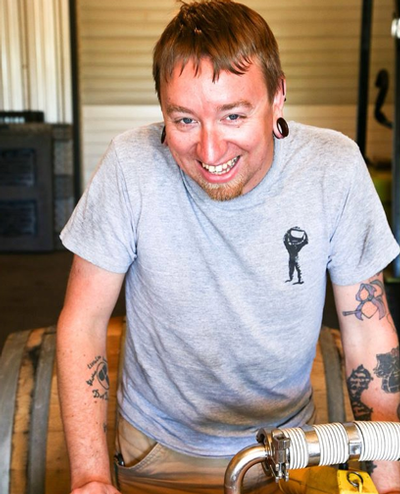 Lagana Cellars
Lagana is offering $10 shipping on 3 bottle purchases and free shipping on 6+ bottle orders. They are giving back to the community with a 5% donation to the BMAC food bank on all 6+ bottle purchases. Their tasting room is now open for walk-ins or scheduled appointments, and they will continue to offer curbside pickups and local delivery.
http://www.laganacellars.com/wp-data/
509.876.0001
jason@laganacellars.com
Walla Walla Rosé Six Packs Include:
Hoquetus Rosé 2019
100% Cabernet Franc
Crushed, left on the skins for 6 hours
Fermented in neutral oak for 8 weeks
Blue Mountain Vineyard
Walla Walla Valley AVA
SMAK Wines Spring Rosé 2019
100% Sangiovese
Walla Walla Valley AVA
ïta Rosé 2019
100% Primitivo
6 hours skin-contact
Fermented and aged in stainless steel
Les Collines Vineyard
Walla Walla Valley AVA
Prospice Rosé 2019
55% Syrah 25% Counoise 20% Grenache
Fermented in stainless steel
Aged 5 months in 80% stainless, 20% neutral oak
Resurgent Vineyard (Syrah), Breezy Slope Vineyard (Counoise, Grenache)
Walla Walla Valley AVA
Grosgrain Rosé 2019
100% Grenache
Foot trod, whole cluster pressed
Grown specifically for rosé
Aged primarily in concrete egg
Angiolina Farm
Yakima Valley AVA
Lagana Rosé 2019
100% Pinot Noir
Dijon Clone 115
92% stainless steel 8% acacia barrel
Breezy Slope Vineyard
Walla Walla Valley AVA
85 cases
The Walls Cruel Summer Rosé 2019
78% Grenache 28% Mourvédre
Direct pressed
Fermented and aged in stainless steel
El Corazon Red Frog Rosé 2019
100% Malbec
Birch Creek Vineyard
XOBC Cellars Evangeline Rosé 2018
60% Syrah 40% Grenache
91 points Washington Wine Blog
Rocks District of Milton Freewater AVA
Aluvé Rosé 2019
100% Sangiovese
Seven Hills Vineyard
Walla Walla Valley AVA
75 cases
Gramercy Cellars Rosé 2019
44% Cinsault 28% Grenache 28% Syrah
Brief maceration before press
Fermented and aged in stainless steel
Grown specifically for rosé production
Olsen Vineyard
Yakima Valley AVA
93 points Washington Wine Blog
College Cellars Sparkling Rosé 2018
100% Grenache
Walla Walla Valley AVA