June 2, 2020 | Allan Crum
South American Wines Take You Higher
Shop the South American 6-Pack HERE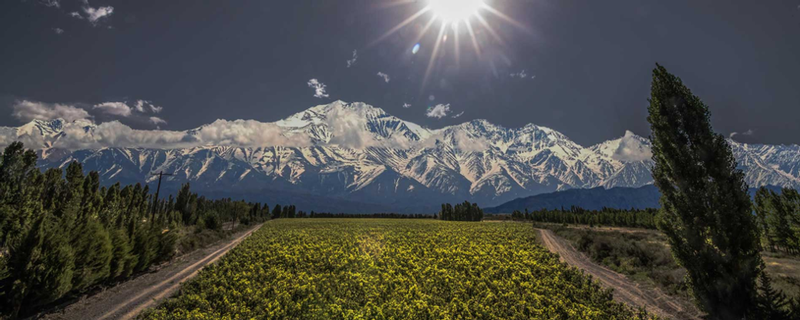 Argentina
The highest elevation commercial vineyard in Washington state (that I know of) sits at 2,900 feet, or about 2,000 feet higher than my Walla Walla apartment. That seems really high! The highest elevation vineyards of the world, however, rise to more than 10,000 feet.1 They perch on the sides of mountain ranges from the Alps to Himalayas, battered by wind and hail, so high that even the sun is a hazard.
Every wine region has its own definition of "high elevation". Here in Walla Walla, any vineyard about 1,200 or 1,300 feet is pretty high, and the AVA stops at 2,000 feet. This is also true throughout Europe, where very few vineyards sit above 1,500 feet.2 In Argentina, where many vineyards have been planted above 3,000 feet, elevation is a symbol of quality, a feather in the cap for winemakers that is often printed on the wine's label.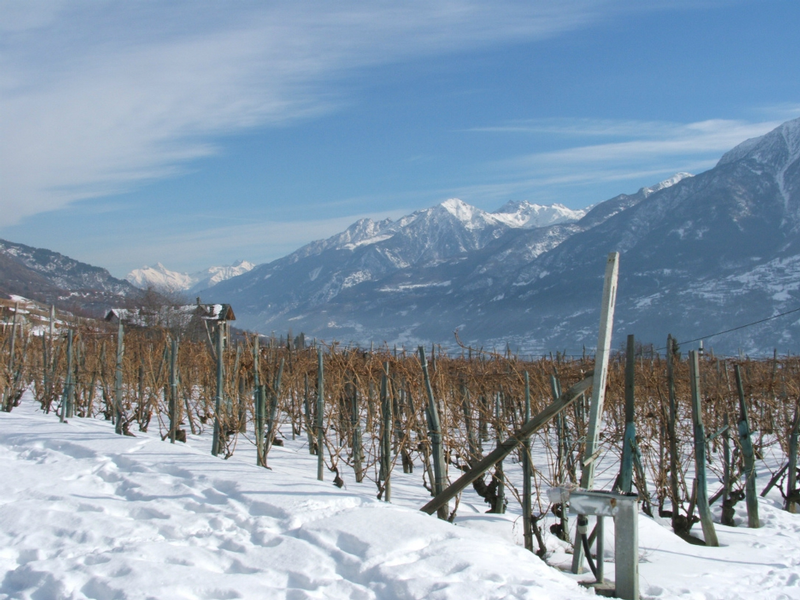 Valle D'Aosta
High elevation vineyards face many challenges. Growing seasons are often truncated, starting later and ending sooner than valley floors. As you climb, temperatures drop, especially at night, making ripening a constant struggle. Catastrophic weather events, especially frost and hail, can eliminate whole crops in a matter of minutes. Some producers in Argentina have even invested in giant, very expensive nets to repel hail.
The benefits, though, are well worth the struggle. Colder nights may slow ripening, but they also maintain acidity in the grapes, a valuable attribute in an otherwise warm region like Mendoza. Mountain soils tend to be very (sometimes excessively) well-drained, driving roots deep in their search for water and nutrients. Then there is the sun: for every 1,000ft increase in elevation, there is a 10% increase in ultraviolet intensity. This extra UV causes the grapes to grow thick skins with increased polyphenols and tannins, sort of like natural sunscreen. This also leads to more intense wines.
Laura Catena, Managing Director of Bodega Catena, knows a thing or two about high elevation vineyards. Her father pioneered extremely high elevation planting in Argentina with Adrianna Vineyard at 5,000+ feet. Her new project, Domaine Nico, takes inspiration from her father's pioneering work with Malbec and Cabernet Sauvignon and applies it to Pinot Noir. While Malbec and Cabernet are naturally thick-skinned varieties, Pinot Noir has famously thin skins. The increased UV from Domaine Nico's 3,500-4,000+ elevation vineyards lends intensity and grip to Pinot's traditional suave perfume. These tightly wound mountain wines impressed the heck out of us at a recent tasting, so we are currently featuring three different bottlings in the shop. Bring a bottle home, give it a long decant, and try not to get vertigo.
---
[1] 11,000 feet for the aptly named "Pure Land & Super High Altitude Vineyard" in Tibet.
[2] Vineyards in the Valle d'Aosta and Canary Islands extend as high as 4,000-5,500 feet.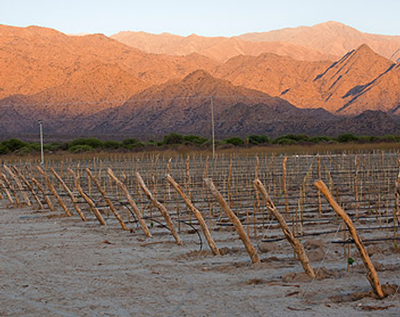 Bodega Amalaya Blanco 2019
Calchaqui Valley, Salta, Argentina
90% Torrontes/ 10% Riesling
Planted at nearly 6000 feet elevation
Sandy soils
Amalaya means "hope for a miracle"
91 points James Suckling
Green apple, grapefruit, honeysuckle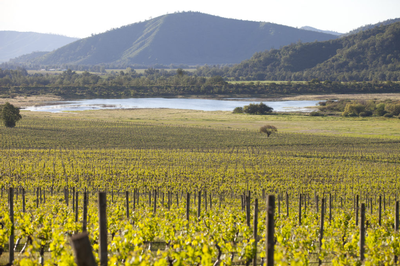 Veramonte Sauvignon Blanc 2018
Casablanca, Chile
One of the first vineyards planted in the region
Organic viticulture
Less than 15 miles from the Pacific Ocean
Decomposed granite soils
Largest contiguous vineyard in Chile
Pineapple, green banana, candied citrus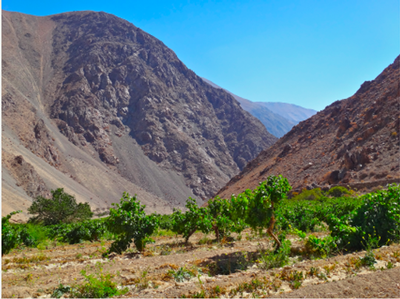 Vina Mayu Pedro Ximenez 2018
Elqui Valley, Chile
Name means "river of stars"
100% Pedro Gimenez, a different grape than Pedro Ximenez from Jerez
65-70 year old ungrafted vines trained alberello style without trellis
6,320 feet elevation, the highest vineyard in Chile
Limestone soils
Fermented and aged in stainless steel
No malolactic fermentation
Aged on the fine lees with battonage
90 points Wine Advocate
Lime, white flowers, powdered rock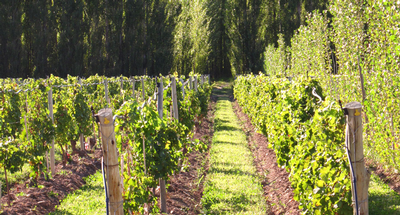 Bodega Chacra Barda Pinot Noir 2018
Patagonia, Argentina
94 points James Suckling, 93 points Wine Advocate, 91 points Wine Enthusiast, 90 points Vinous
Biodynamic vineyard
10-15% stem inclusion
Aged 11 months in 50% concrete, 50% French oak (15% new)
Unfiltered
Blueberry, cherry, earth
Domaine Nico Grand Mere Pinot Noir 2017
Uco Valley, Argentina
Winery named after Laura Catena's great-grandfather
Planted 1993 to Dijon clones
Limestone soil
3675-4921 feet elevation
20% whole cluster fermentation in small vats
7-10 day maceration with punchdowns
Aged in 2nd fill French oak barrels for 14 months
92 points James Suckling, 90 points Wine Advocate
Raspberry, red cherry, cinnamon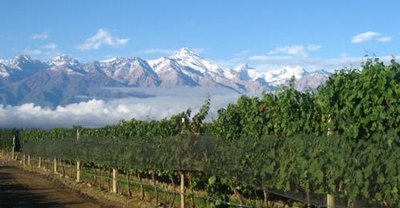 Casir dos Santos Maipe Malbec 2018
Maipu Valley, Argentina
From one of the oldest Argentinian wineries, founded in 1862
Name means "lord of the wind"
2017 named Wine Enthusiast Top 100 Best Buy
Produced from 34 acres of old Malbec vines, some up to 100 years old
Aged 4 months in oak
Plum, fig, allspice
Shop the 6-Pack HERE