July 15, 2020 | Allan Crum
Brunch Drinks Pack a Punch
Brunch Sippers 3-Pack, SHOP HERE
There are some wines that are meant for contemplation, for decanting and incanting, for polished goblets and crystal flutes, for making new friends and for shaming your enemies - wines that scoff at crudité and salads, that demand steaming hunks of beef like a demi-god demands at a sacrifice.
These, however…these are decidedly not those wines. These are wines for a pool, or a boat, a sprinkler in the backyard, or a sprinkler in a pool on a boat. These are wines for grass and sunshine. These are wines for brunch and prolonged brunching. Brunch isn't just a meal, it's your own personal holiday, and you get to pick the date.
These wines are gulpable and unpretentious, the perfect base for a brunch drink, or brunch punch, if you will. Try one of these out the next time you're tired of mimosas. Heck, try them out when you're sick of orange juice – we won't tell.
Zardetto Bellini
2 ripe white or yellow peaches
1 bottle Zardetto Private Cuvée Brut
Blanch peaches for 1 minute in boiling water. Remove to ice bath. Peel peaches, then cube, removing pit. Blitz in food processor or blender. In a flute, combine 1 part peach puree with 2 parts Zardetto. Presto!
Cappelletti Rosé Spritz
1 part Cappelletti (can substitute Aperol or Campari)
3 parts Rosé Limé
Serve with a slice of lemon or orange. Put on a caftan and pretend you're in Miami.
Bugey Cerdon Sorbet Float (don't you dare judge me)
Valpolicella lovers in need of a summer beverage – this one is for you! Add a small scoop of Colville St. Patisserie rhubarb sorbet to a mug of ice-cold Raphael Bartucci Bugey Cerdon. Or, if you're feeling ambitious, make your own watermelon-orange sorbet.
Watermelon-Orange Sorbet
½ ripe watermelon, cubed
Zest from one small orange
Warm water, as needed
Place watermelon cubes on a lined baking sheet. Freeze for a minimum of 4 hours, or overnight. Place frozen watermelon chunks and orange zest in a food processor or blender, allowing 5 minutes to begin thawing. Blend until smooth, pressing down with a spatula and adding warm water in small increments to facilitate smoother texture. Santé!
---
Brunch Sippers 3-Pack, SHOP HERE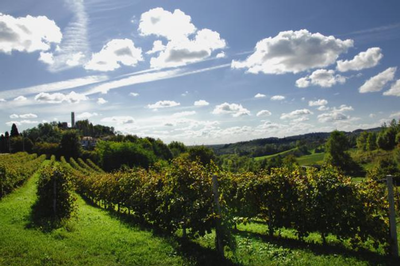 Zardetto Private Cuvée Brut
Located in Prosecco
60% Glera, 25% Chardonnay, 15% Moscato
Fermented and aged in stainless steel
12g/l residual
Navel orange, white peach, orange blossom
Rose Limé
Entre-deux-Mers, Bordeaux
Popular in the cafes and brasseries of Paris in the 1950's
Red fruit and citrus aromas
Touch of fizz
Lemon, grapefruit, cherry
Raphael Bartucci Bugey Cerdon
Savoie
95% Gamay, 5% Poulsard
Certified organic
Taught by Pierre Overnoy and Marcel Lapierre
No added sulfur
Native yeast fermentation
Method ancestral - bottled before primary fermentation has finished. Trapped CO2 provides effervescence.
Disgorged
Off dry
Strawberry, plum, dried orange