August 1, 2023 | Producers & Regions | Allan Crum
You've Been Drinking Volcano Wines This Whole Time...
Every time Mount Etna erupts, a new terroir is born. When the dust settles and the vignerons return to the slopes, they discover a viticultural landscape remade by ash and molten rock. How fricking metal is that (eat your heart of Blood of Gods)?
From the dizzyingly braided trenzado vines of Tenerife in the Canary Islands to the Gamay-covered extinct volcanos of Auvergne and Beaujolais, from the bell rung Chardonnays of the Willamette Valley's Jory soils to the fractured basalt crackling beneath Cabernet vines in our own Valley, volcanic wines make up a disproportionate percentage of the wines of the moment (apologies to Kermit Lynch, I know he's been trying to make Corsica a thing for like decades). What self respecting wine nerd wouldn't want to try a light bodied red wine growing out of the side of an exploding mountain?
When I think about volcanoes and their wines, I think about tension. Tension is the difference between the slow, consistent eruptions of Hawaiian shield volcanoes versus the abrupt explosion of stratovolcanoes like Mount St. Helens. Tension is the difference between a wine that makes you go "meh" and a wine that has you pouring a second glass before you've finished your first. Volcanic wines (Usually. Generally. Typically. Blah blah blah...) are wines of tension. Wiry without being bony or lean, dense but not lumbering, volcanic wines are popular because they are exciting. They come from exciting locations, are grown in unusual ways with unique grape varieties, and continue to intrigue when they make it into your glass.
The relative isolation of these volcanic wine regions (many of them are islands, after all) means that they are often very distinctive viticulturally. In Santorini, own-rooted Assyrtiko vines have been slowly woven into tightly wound baskets over the course of centuries. The baskets form a dainty protective layer, shielding the grape bunches from the crushing Mediterranean heat and blowing winds.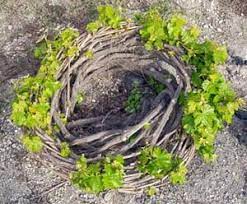 Similarly, the vineyards of Tenerife have historically been trained into long, creeping, xenomorphic cords. Like in Santorini, these vines are very, very old (up to 200-250 years old) and own-rooted, predating the introduction of phylloxera to Europe. Phylloxera seems to struggle in volcanic soil, and many of the vines in these regions are planted on their own roots (their isolation doesn't hurt either). The grape varieties follow a familiar Spanish colonial pattern, with Palomino and Mission (known here as Listan Bianco and Listan Prieto, respectively) taking center stage alongside the autochthonous red variety Listan Nego. The whites are sea spray and almond, the reds are smoky forest berries, and you should devour them both with as many salty foods as you can handle.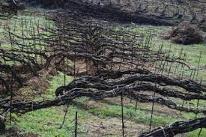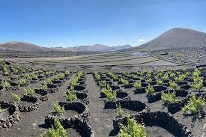 .
The aforementioned vines of Mount Etna are trained in the traditional alberello style, similar to a Rhone valley goblet but taller. Apologies in advance for the broken record: black volcanic soils, own-rooted vines planted to unique varieties, transparency, ageability, smoke, tension. The reds, typically Nerello Mascalese with a dollop of Nerello Cappuccio, drink like Aphrodite mixed all the leftover bottles after one of Hephaestus's famous "Burgundy and Barolo Bashes". The Carricante-based whites are citrus laden, saline, taut, and crisp (you ever make preserved lemons? Did you lick your fingers?), and they age spectacularly. We love these wines so much that we made an entire section for them. The entry level wines represent some of the most consistent values in Italy, and the high end stands toe to toe with the grandest cellar selections in the world.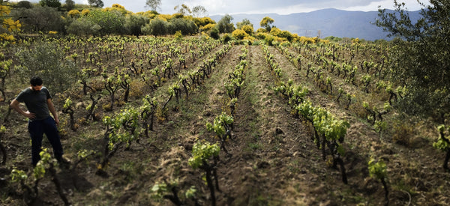 Volcanic wines are not restricted to far flung islands with twisted vineyards and difficult to pronounce grapes. The wines of Walla Walla are also volcanic! Our basalt bedrock, from the rolled cobblestones of the Rocks Distict to the fractured basalt of Sevein and the North Fork, is part of the Columbia River Basalt Group, the result of millions of years of lava flows. You've been drinking volcanic wines this whole time, whether you knew it or not. I'm pretty sure that makes you a wine nerd. Welcome in! Take a seat. Pour yourself a glass or two. You look tense.