October 14, 2020 | Allan Crum
Domaine Vacheron Sancerre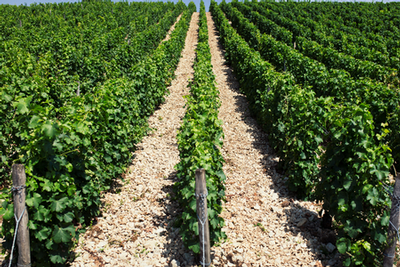 "The 47-hectare family estate is surely one of the finest Sancerre producers."
– The Wine Advocate
There is a paucity of famous Sauvignon Blanc vineyards in the world. Perhaps it's the ephemeral nature of most Sauvignon Blancs (more a thirst-quenching alternative to water than profound vinous experience), but besides Monts Damnes in Sancerre, Dagueneau's various Pouilly Fumes, and Mondavi's I Block in Napa Valley, I can't really think of any. Domaine Vacheron, one of the finest domaines in Sancerre (which means they know a thing or two about Sauvignon blanc), is trying to change that.
Sancerre is a bit of an odd duck when compared to the rest of the Loire. It sits at the eastern edge of the Loire, much closer to Chablis and Burgundy than to Nantes and Muscadet. Before the twin scourges of phylloxera and powdery mildew, the majority of Sancerre's wine production was red wine based on Pinot noir (with some obscure local varieties blended in for good measure). A parched Parisien bistro community, desperate for a quaffable white to accompany platters of moules frites, led to extensive replanting with vigorous, vivacious Sauvignon blanc. Nowadays, Sancerre is more of a brand than an appellation, a region that produces wines that are… ummm… cold, and…. ummm… wet?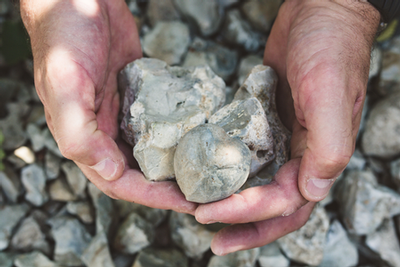 Domaine Vacheron is upending the mediocrity of generic Sancerre by taking their cues from the monopoles and climats of their Burgundian neighbors. In addition to biodynamic viticulture and much longer elevage than the average Sancerre domaine, Vacheron now vinifies 8 different single vineyard cuvees (6 white, 2 red). We have secured allocations of five of those unique wines. A note - Domaine Vacheron lies in the silica rich "silex" soils that are common in the eastern part of Sancerre. While some of their holdings contain limestone, they are best known for their siliceous vineyard (much like Didier Dagueneau). From the importer -
● A full south-facing vineyard. 'Les Romains' was one of the domaine's first 'single-vineyard' bottlings (the first vintage was 1997). Pure flint (silex) soils, rich in fossilized material; such soils contribute a minerality and smokiness to the wine.
● A south-facing vineyard, on a plateau. The topsoil of 'Chambrates' is poor, a combination of clay and white stones, pieces of decomposed, shattered limestone (from the Jurassic geological era). Vine roots are trained to reach down to the chalky limestone "mother rock" subsoils, a source of minerals and nutrients that the winemakers believe gives a "particular edge" to the wine's aromas and flavors.
● 'Paradis' faces full south, on a steep hillside. Topsoils are stony and poor; subsoils are pure chalk "mother rock." The family has trained vines' roots specifically to reach deep into the subsoil.
● A selection of fruit from vines in the 'Guigne-Chevres' vineyard, located not far from 'Les Romains.' A northeast-facing vineyard; very windy, which causes vines to grow close to the ground. Soils combine flint (silex) with red clay and limestone.
● Le Pave - An east-facing, five-acre vineyard, planted by the family in 1990, on marl (limestone-clay) soils.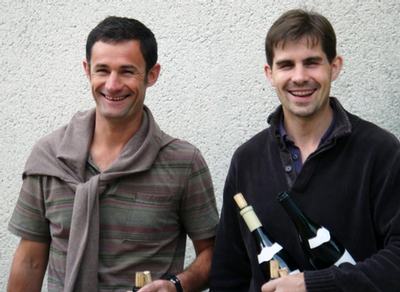 Domaine Vacheron has consistently produced some of the most profound and longest-lived examples of Sauvignon blanc (and Pinot noir, for that matter) that can be found anywhere in France. Long known for their sensitive viticulture, the domaine became one of the first in the region to convert to biodynamics (2004). Now under the steady guidance of cousins Jean-Dominique and Jean-Laurent Vacheron, the domaine has continued its house style with hand-picked fruit, low yields, and native yeast fermentation, followed by aging in Stockinger foudres or barrique. Many of the wines are bottled unfiltered after a year in foudre, a rarity for a region beholden to a market that demands fast turn-around. The Vacherons will not be rushed in their quest to explore and expand the notions of terroir in Sancerre.
SHOP HERE