November 19, 2020 | Allan Crum
Fleurie's Gracious Host: Jean-Louis Dutraive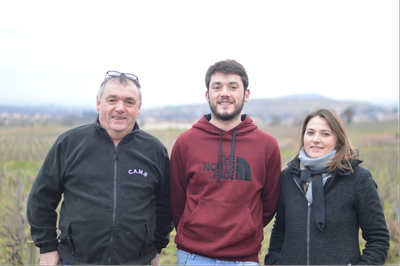 We in the wine industry have a tendency to idolize reclusive winemakers, to lionize the hermit-artists who just want to be left alone with their barrels and bottles. Jacques Reynaud, the former owner of Chateau Rayas in Chateauneuf-du-Pape, was famous for hiding when journalists and importers would come calling, going so far as to crouch into a ditch to avoid an appointment with a famous wine writer. The cellars of Coche-Dury and Domaine de la Romanee-Conti (makers of arguably the greatest white and red Burgundies, respectively) are notoriously difficult to visit. The most famous hill in the Rhone was literally a medieval knight's hermitage!
Jean-Louis Dutraive, on the other hand, is no shrinking violet. His domaine in the Beaujolais Cru of Fleurie has become a crossroads for visiting wine professionals, winemakers both local and imported and a rotating cast of interns from around the world. His devotion to casse-croute is famous (specially locally made sausages), and any visit to Dutraive's cellar is bound to include a meal, along with enough Fleurie to float you to Lyon.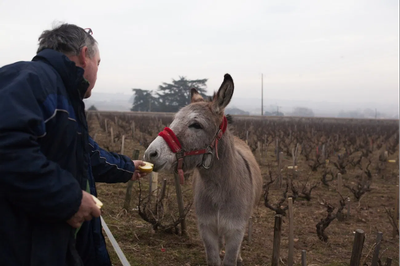 Dutraive's family has been farming the Domaine de la Grand Cour since the early '70s. The heart of their holding is the Clos de la Grand Cour, a walled vineyard whose vines are now more than 50 years old on average. Jean-Louis took control of the domaine in 1989, slowly fortifying his holdings to the current ~25-acre expanse. All of his estate vineyards have been farmed organically for decades (though they were only certified in 2009), and he incorporates herbal teas as well as plowing with donkeys to further lessen his environmental impact.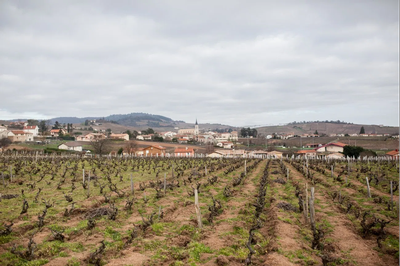 Domaine de la Grand Cour's winemaking is similar to the famous Gang of Four. All of the grapes are hand-picked into small bins before they are refrigerated overnight. The cold grapes are loaded into small cement cuves the following day, covered with CO2, and left to carbonically macerate for 15-30 days. As with other natural Beaujolais producers, there is no addition of sulfur before or during fermentation, and the macerations are rarely touched at all, except for analysis. Dutraive describes his winemaking as "low intervention, high surveillance", which is similar to other natural producers like Lapierre or Foillard.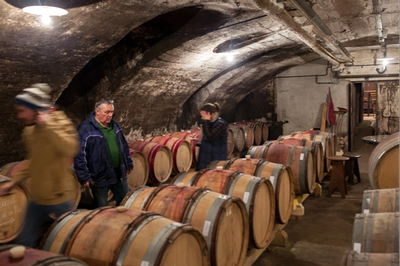 Jean-Louis's wines are as open and friendly as his cellar. Cool carbonic maceration leads to intensely aromatic wines with delicate, filigreed tannins that drink well on release, while also aging remarkably well. Fleurie is known as a lighter, more floral Cru than the more structured wines of Morgon or Moulin-a-Vent (some even believe, wrongly, that this florality is where the village got its name. It is actually named for a Roman general, Floriacum), and Dutraive's wines take this luminosity to a different level. His Fleuries are often among the appellation's lightest in color, but they are also some of the most intense, with flower-shop aromas of wet rose petal, violet, and agua de jamaica, and a palate that bursts with fresh red fruits like pomegranate, sour cherry, and wild strawberry. If I had one critique, it would be that they are almost too friendly, too easy to drink. Just what you would expect from one of the wine world's most gracious hosts.