November 13, 2020 | Allan Crum
Lapierre: 100% Grape Juice
100% Grape Juice
"Our ideal is to make wine from 100% grape juice." - Marcel Lapierre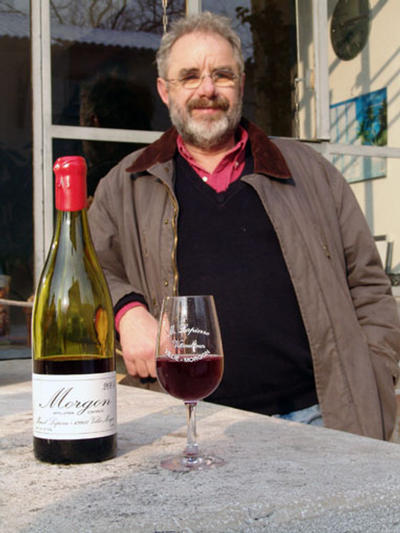 It's a simple idea: glossy, fragrant wines made from old, low-yielding, organically farmed Gamay vines. Unfined, unchaptalised, unfiltered, with only a sprinkling of sulphur at bottling, if at all. Wine produced solely from grape juice should not be a controversial idea. When you learn the full range of enological powders, potions, and poultices, though, you realize that we take for granted the industrial processes and additives that bring us the majority of the world's wines.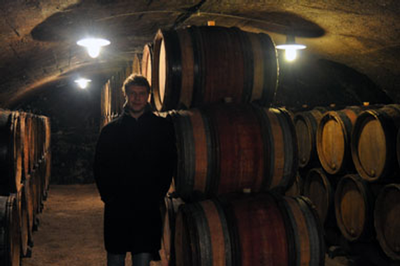 The systemic use of chemical herbicides and pesticides in the vineyard and additives in the winery began after World War II and accelerated during the '70s and '80s. This is the wine world that Marcel Lapierre entered when he took over his familial domaine in the 1970's. The recipe for Beaujolais was simple then: push yields as high as the Appellation allowed, pick before full ripeness to avoid inclement weather, chaptalise heavily, ferment quickly using selected yeasts, and shovel as much Nouveau into the market as it would take. Lapierre worked this way for several years, growing more and more frustrated with his results. It was not until 1981, when Marcel met Jules Chauvet, that Lapierre Morgon was truly born.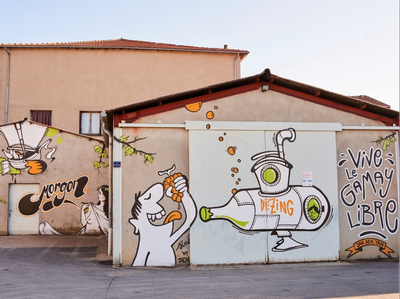 Look at the back of a wine label. There will be a warning about alcohol and sulfites, and very little else. Unlike other food products, wine labels are not required to list ingredients. Chauvet, a chemist, and brilliant taster, convinced Lapierre to set aside his herbicides, yeasts, and table sugar, relying instead on the plow and the microscope. This style of winemaking is sometimes called a la ancienne, or 'the old way", and it was said that Lapierre rediscovered the old taste of Morgon. His neighbors took note, and soon producers like Jean Foillard, Guy Breton, and Jean Paul Thévenet (sometimes known as the Gang of Four) began to work in a similar fashion. It was decades before Cru Beaujolais would receive international recognition, but the foundation was laid in Marcel Lapierre's cellar. To this day, the domaine's back labels still indicate whether the cuvee was sulfured ("S") or unsulfured (the highly sought after, infrequently imported "N" bottles).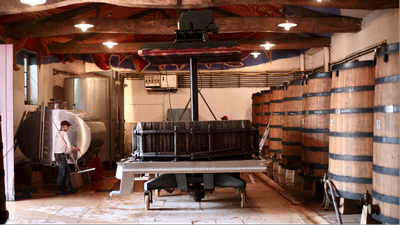 As I mentioned, it starts with intense, meticulously farmed grapes from some of Morgon's finest climats (such as Cote du Py). Whole grape clusters are transported to the heavily-muraled winery, where they may chill overnight in a refrigerated truck. They're then loaded into large wooden fermenters for a long, unsulfured carbonic maceration. Carbonic maceration is a complicated anaerobic enzymatic process; all you really need to know is that this is what gives Cru Beaujolais its beautiful aromatics and silky texture. After 2-4 weeks, the grape clusters are raked out and pressed, producing a low alcohol (~4%) juice called "paradis". This juice is transferred to barrel or foudre, where it completes alcoholic and secondary fermentation under constant microscopic observation.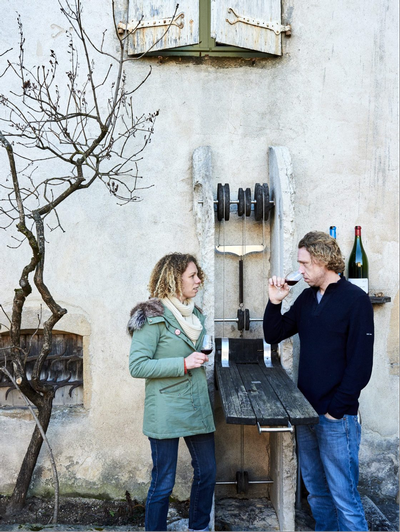 These days, it is Marcel Lapierre's children forking grape clusters and running the microscope. Marcel passed away during the harvest of 2010. His children continue to produce Morgons in the house style that he debuted 40 years ago, and the Gang of Four continues to inspire natural winemakers the world over. Lapierre Morgon is a melange of bright berry intensity, allspice bite, and granitic nervosity, like skipping a wet stone across a raspberry juice pond in mid-fall; a true benchmark in the world of grape juice.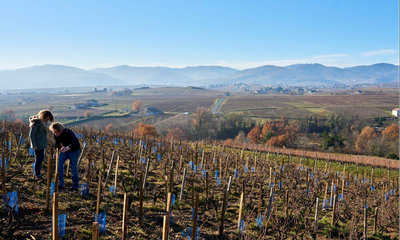 "Nobody's wines taste like Marcel Lapierre's. He is the source of a whole new school of winemaking, turning the hands of time back to wine the way Mother Nature envisioned it. Tasting it can change the way you taste wine."
- Kermit Lynch, American importer for Marcel Lapierre and the Gang of Four