January 22, 2021 | Allan Crum & Matt Munneke
Love & Strife & Spanish Wine: An enlightened philosophical debate – over text - between coworkers...
WARNING: High-level wine nerd content and possible swearing.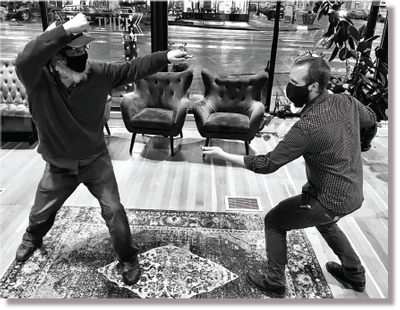 ALLAN
The wines you like usually show the worst possible wine flaw - perceptible new oak. They are the Chevy commercial, Bob Seger, unironic denim jackets of wine.
MATT
I have trouble deciding if the wines you like are flawed, or if the winemaker's mustache wax fell in the barrels.
ALLAN
High alcohol. New oak. Structure you'd be better off chewing than sipping. Not all of us have hearths and overstuffed leather chairs to sit in while we swirl our grape whiskey and think about the Civil War.
MATT
"Natural Wine" is throwing away everything and all the technology to make things better. You probably prefer porn from the 70's.
ALLAN
"Old school" Spanish wine, especially Rioja, was just mimicking Bordeaux after it was wiped out by phylloxera. Who knows, maybe whole cluster no so2 carbonic zero zero biodynamic dry-farmed no-till regenerative b-corp wines were already a thing before the homogenization. And...uh…uh… Priorat is dumb.
MATT
I think some new-age hipster winemakers heard high VA gets high scores. They should not have set their bar at actual nail polish remover. That wine you made me taste with a "little" brett would pair nicely with filet mignon and a horsesh&% demi-glace. BTW, it was so underripe the side of green beans tasted more like grapes than the wine did.
ALLAN
Syrup is for pancakes, not Syrah, score-chasing is for people who don't know enough to trust their own palate, and, to quote Sideways, "I will not be drinking any fucking Russian River Pinot!"
MATT
Flashy labels are for beer. You can f&%* beer up and brew another batch. You would think after making a bulls$%# wine and wasting an entire vintage, one would learn, but no, they just got stoned and thought mother earth would come and save the day.
ALLAN
Michel Rolland and Robert Parker were the vinous equivalent of a human centipede. Is this Carmenere, Merlot, or Malbec? Who knows? It smells like prune juice and tastes like it was made by a 10-person committee at Budweiser. I bet you like Crocs.
MATT
I once heard winemaking was like going to battle with microbiology. Apparently, your wines are like the French, just not like French wines.
ALLAN
Look, I'm sorry your wines haven't been cool since Carson Daly was a thing. You and I both know that these things go in cycles. Pet-nat and carbonic maceration are cool right now, but by the time your daughter is drinking wine, the hot new thing will be Elon Musk's Martian Merlot, or Botswanan Acacia Vermouth, or skin-contact Viura fermented in a burned-out Terminator exoskeleton. What I'm trying to say is this - even then, your wine still won't be cool.
---
We haven't come to a compromise, but one thing is for sure: we would both happily share a bottle of Vega Sicilia Unico Reserva Especial. As long as the other one is picking up the tab.
---
NOTE TO READER: Do not attempt to buy either of these bearded gentlemen Vega Sicilia Unico. They'll just find a reason to make fun of you.
BATTLE SPAIN 3-PACKS
BIG & BOLD (Matt), SHOP HERE
AVANT-GARDE (Allan), SHOP HERE
Alto Moncayo Veraton Garnacha 2016
Campo de Borja
100% Grenache
30-50-year-old vines
Aged in a mix of French and American barrels for 16 months
80% new oak
94 points JS, 91 points WA, 90 points WE
Blueberry, blackberry, vanilla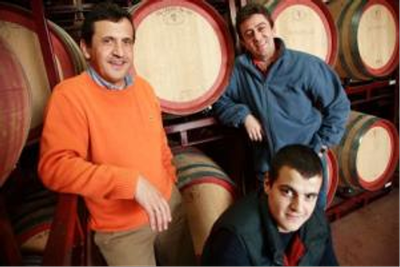 Bodegas Breca Old Vines Garnacha 2017
Calatayud
100% Garnacha de Aragón, the oldest clone of Garnacha in the world.
1925-1990 (The majority of the vineyards are planted between 1965 & 1990)
Dry farmed
Practicing organic
Fermented in stainless steel using pied de cuve
Aged 18 months in used 500l and 600l barrels
92 points JS, 92 points JD, 91 points WS
Red currant, mocha, licorice root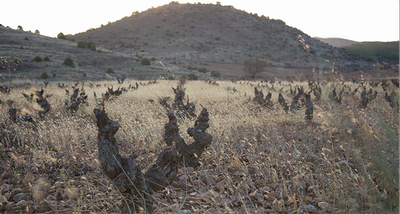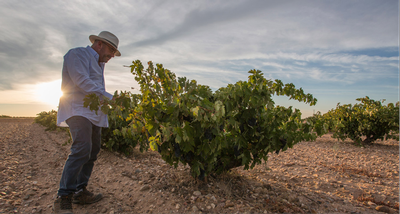 Marques de Murrieta Rioja Reserva 2015
Logrono, Rioja
Bodega founded in mid 19th century
80% Tempranillo, 12% Graciano, 6% Mazuelo, 2% Garnacha
Fermented in stainless steel for 8 days
Aged 2 years in American oak, 1 ½ years in bottle prior to release
93 points WA, 93 points JS, 92 points WS (#40 Top 100 Wines 2019), 92 points W&S
Dark cherry, cedar, cardamom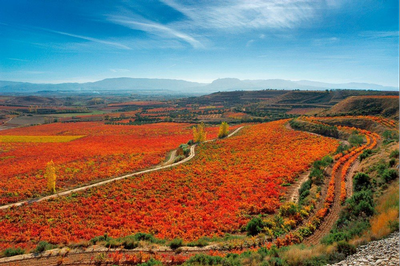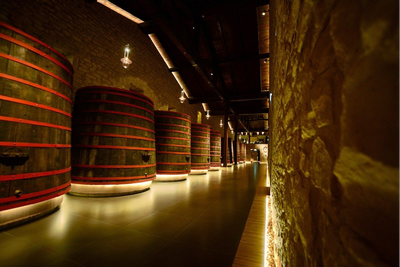 Commando G La Bruja de Rozas 2018
Vinos de Madrid, Gredos
Garnacha
50-80-year-old vines
2800' elevation
40-60 day maceration, native yeast fermentation
Aged 9 months in 30-60HL oak vats
95 points JS, 94 points WA
"They seem to go from strength to strength and are getting closer to their goal with some of their wines achieving world-class status! One of the most exciting new projects not only in Gredos but in the whole of Spain!" Luis Gutierrez, Wine Advocate
Blackberry, slate, cracked Tellicherry pepper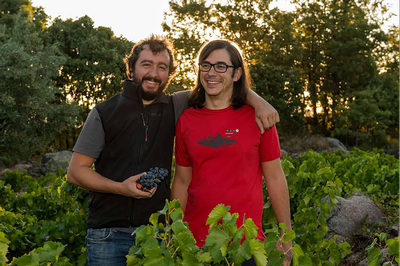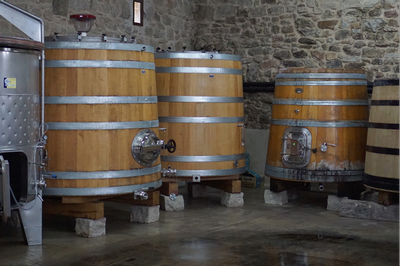 Envinate Garnacha Tintorera Albahra 2019
Vino de Mesa
75% Garnacha Tintorera (Alicante Bouschet), 25% Moravia Agria
Practicing organic
30-year-old head-pruned vines
Fermented 50% whole cluster with native yeasts in 45HL concrete tanks
7-day maceration
Aged 8 months in same concrete tanks before bottling with low SO2
94 points WA
Cherry skin, crushed rose, Tasmanian pepper berry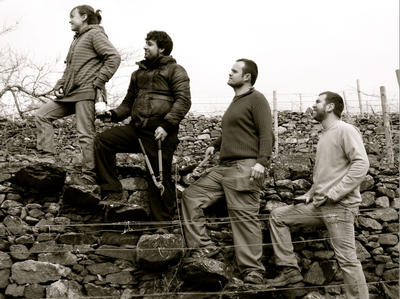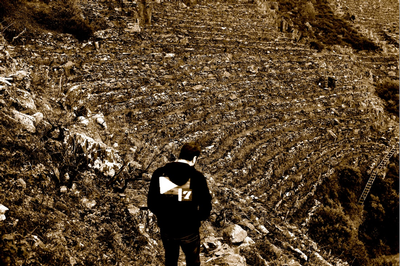 Goyo Garcia Viadero Joven de Viña Viejas 2018
Ribera del Duero
100% Tempranillo
40-year-old vines
Organic viticulture
Fermented in stainless steel with 3-month maceration
Aged entirely in tank, no oak
Bottled unfiltered, unfined, and with no additional SO2
Tart plum, pressed violet, Lapsang Souchong