May 3, 2020 | Allan Crum
Tiny Bubbles...The World of Sparkling Wine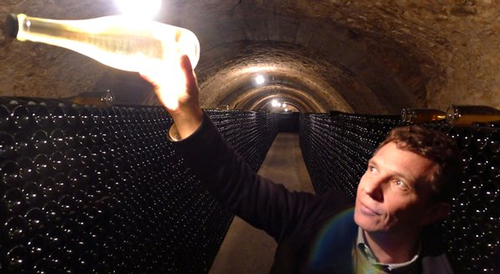 A well-riddled bottle in the cellars of Gaston Chiquet, from Skurnik
One of the hardest things about working in the wine industry is that you wind up with a taste for Champagne, even if you're on more of a "Champagne of beers" budget. The economics of Champagne1 means that it can be difficult to drink it as often as we'd like. Despair not, though, because delicious sparkling wines2 are made the world over. Saber open a bottle of local pet-nat with your trusty cavalry sword, pour yourself a bubble bath, and dive in. It's time to talk fizz!
Traditional - France
For many folks, sparkling wine is Champagne, so let's start there. Champagne lies very far north in France, just to the east of Paris near the city of Reims. It has a very cool, rainy climate, so even though the Champenoise grow grapes that ripen early (Chardonnay, Pinot Noir, Pinot Meunier3), in many vintages they struggle to achieve sufficient ripeness to produce still wines. These grapes, because of their high acidity and low potential alcohols, are perfect for sparkling wine.
The process for making Champagne is known as the traditional method (methode traditionnelle). First, the grapes are picked and pressed, just like regular white wine. The juice is then fermented, usually in stainless steel tanks or oak barrels depending on the winemaker's4 preference. The highly acidic still wines that are produced are called the vin clairs.5 These are blended with reserve wine from previous vintages (unless the producer wants to make a single vintage wine) before being bottled with a small amount of yeast and sugar. As the yeast ferments the sugar, it produces carbon dioxide. This trapped CO2 from the second fermentation stays in the bottles…And Blammo! - we've got bubbles.
As the yeasts die, they drop out of the wine and form sediment in the bottle known as lees. The amount of time a sparkling wine spends on the lees has a huge impact on its aroma and flavor, contributing notes of baking bread or roasted nuts which round out and soften the wine. A non-vintage Champagne must spend at least 15 months on its lees.
After the lees are removed through a process known as disgorgement6, the wine is dry and still very tart, so a small amount of sugar is added to balance the wine. This is the dosage, and it determines the finished sweetness of the Champagne. Brut is the most common level (~12g sugar), but drier styles have become more popular recently, with some producers choosing to forgo this step altogether in favor of Brut Nature or zero dosage wines.
Sparkling wines from other regions of France that are made in the traditional method are known as Cremant. These are some of the best deals in sparkling wine, checking most of the stylistic boxes of Champagne without the steep price tag. Alsace has a particularly rich history of sparkling wine production,7 and their Cremants are simply delicious. Check out the Cremants d'Alsace from our shop favorites Kuentz-Bas or Pierre Sparr.
Traditional - Spain, Italy, England8
There are many classic examples of traditional method sparkling wine made across the world. In Spain, the Catalonian varieties Xarel-lo, Macabeau, and Parellada are used to make rich, zesty Cava, many of which can be found for less than $20. We're currently featuring the CVNE Brut for $13 and the Mas Fi Brut for $12. Spain is often the place to go for wine bargains, but their sparklers take this to another level.
Italy and England produce some of the classiest bubbles outside of Champagne. The sparkling wine producers of England are blessed with the same chalky limestone soils and cool climate as Champagne,9 producing wines of similar pedigree. Try a bottle of Digby Fine English Leander Pink Brut NV the next time you're in the mood for some fancy pink bubbles. For an Italian take, the DOCG of Franciacorta in Lombardy is home to Chardonnay, Pinot Noir, and Pinot Blanc that sees a traditional secondary fermentation in bottle and extensive lees aging. Sound familiar?
Non-Traditional - Italy
From "is it actually sparkling wine or did I just shake it?", Frizzante to vigorously frothy Spumante, Italy has got it all. Prosecco, the most famous Italian fizz, is made using the Charmat Method, which is kind of like traditional method on a larger scale. Here, the secondary fermentation takes place in a pressurized tank rather than in each bottle, streamlining the process and allowing Prosecco producers to charge less for their delicious wine. Look for Prosecco Superiore DOCG and leave the orange juice in the fridge.
While I love Prosecco before dinner as an aperitif, Lambrusco really shines on the table. This frizzante from Emilia Romagna or Lombardy can range from bone dry to slightly sweet10 and from dark pink to almost black. We love Lambrusco for its pitted cherry and wild strawberry aromas balanced by savory spice and lovely acidity. Pair the shop favorite Cleto Chiarli Vecchia Modena Premium Lambrusco di Sorbara 2018 with a large cheese and charcuterie plate and you might just forget to serve the main course. Don't forget to pour a pearly glass of Moscato d'Asti from a conscientious producer like De Forville for dessert.
---
[1] Difficult farming in a marginal climate, a labor-intensive vinification process, expensive packaging, and long cellaring requirements before release (3 years for vintage champagne, though many houses go much longer).
[2] Just don't call them Champagne if they're not from Champagne. The Champenoise have been fighting that particular fight since at least 1891.
[3] There are select growers like Laherte Freres with plots of Pinot Blanc, Pinot Gris, Arbane, and Petit Meslier, but Champagne is most often the big three mentioned above.
[4] Known in Champagne as the "chef de cave", which is kind of how I've felt during social distancing.
[5] The tasting/blending of which is supposed to be a palate-crushing experience
[6] Which can be very, very messy if you don't know what you're doing.
[7] They produce more than half of all Cremants.
[8] South Africa also makes delicious traditional method wines under the name "cap classique"
[9] There's a famous channel between them, but Champagne is darn close to Sussex
[10] Many people think that Lambrusco is always sweet, but that is mostly down to a few industrial producers making crappy wines
La Vielle Ferme Reserve Brut
The Perrin family of Chateau Beaucastel harvest Chardonnay and Ugni Blanc from limestone soils that preserve natural acidity, then perform regular batonnage to add savory richness. Apples, oranges, and lemons abound, like a still life painting in a glass. This dry, toasty French bubbly is best when deciding which of your family members you trust to cut your hair (answer: you love them all, but absolutely none of them).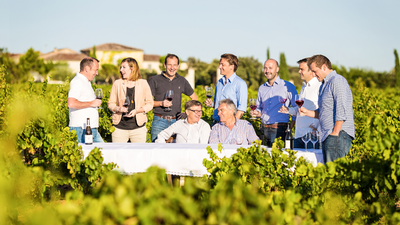 Perrin family
Acinum Prosecco
These Glera vines are trained in a Veronese pergola, which is pretty much a lawn chair for vines. The winemakers took their time, harvesting the grapes by hand, gently pressing, and slowly fermenting the wine with native yeasts. Take a leisurely tip from the pergola and enjoy the soft, inviting nose of honeysuckle and candied citrus palate in a backyard kiddie-pool folding chair.
Acinum's vines in the Prosecco area of Treviso
Domaine Xavier & Agnès Amirault Les Quarterons Cremant de Loire Brut
Chenin Blanc's natural acidity makes it perfect for sparkling wines. The fruit for this traditional method sparkler comes from Anjou, and it ages at least 18 months on fine lees, gaining weight and complexity. White grapefruit and a streak of chalky minerality make this refreshing Cremant the ideal accompaniment for breakfast (or brunch, or breakfast for dinner) in bed.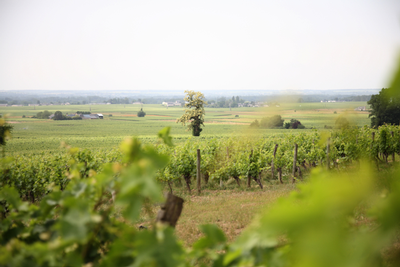 Les Clos de Quarterons
Juve Y Camps Reserva de la Familia Gran Reserva Brut Nature 2016
This blend of 40% Xarel-lo, 30% Macabeo, 20% Parellada, and 10% Chardonnay spends 36 months aging sur lie. Aromas of stone fruit and baked bread combine like a peach cobbler, though the ripping Brut Nature finish is long and totally dry. Drink this vintage cava while watching YouTube videos about sourdough starters.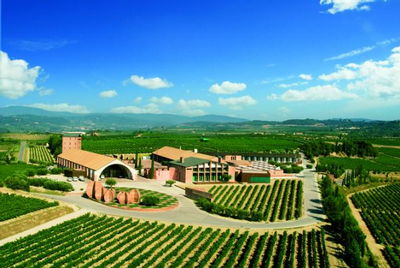 Juve Y Camps