January 14, 2021 | Allan Crum
A Tour of South African Wine Regions
South Africa is in the midst of a wine renaissance. Gone are the days of tarry Pinotage and insipid, over-cropped Chenin Blanc. The new South Africa has tension, verve, and style to spare as young producers chip fresh regional identities from unforgiving sandstone, granite, and shale. Ent-like old vines are finding contemporary homes, while acres of young vines are planted in wine regions that hardly existed 15 years ago. The shop just received a baboon-load of very exciting South African wines, so let's take a tour of the wheres-its and wines of the Western Cape.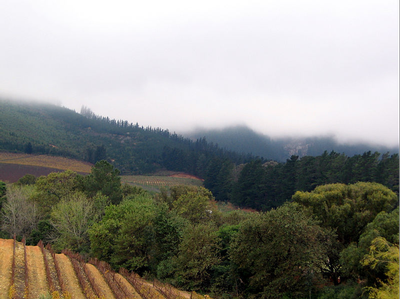 Stellenbosch
Just a few miles east of Capetown, Stellenbosch is the most planted wine region in South Africa, with almost 20% of the country's vineyards. The weather is hot and dry, allowing local vintners to ripen a wide range of varieties with low disease pressure. Cabernet Sauvignon is the most widely planted variety, followed by the aforementioned, much-maligned Pinotage. The blistering heat is moderated by proximity to the ocean, and some vineyard owners are expanding their plantings of white varieties close to the ocean. Mick and Jeanine Craven source their skin contact Pinot Gris from an eastern facing site in Stellenbosch, fermenting it like a red wine in open bins with pump-overs and punch-downs. Pale red in the glass, with hints of cherry and watermelon, this will upend your preconceptions about both South Africa and Pinot Gris.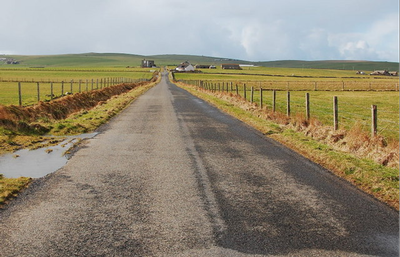 Swartland
The Swartland, northwest of Stellenbosch on the western edge of the Cape, was traditionally a wheat-growing country rather than a source for fine wines. The vineyards of the region were rustic and overcropped, with many of the grapes going to co-ops or fortified wine production. Eben Sadie, of Sadie Family Wines, was one of the first winemakers to see the region's potential, moving there in 1997, and now the Swartland is one of the most important wine regions in South Africa. Sadie's spicy Rhone reds and complex, old vine whites (check out the Palladius, a blend of almost a dozen different varieties) have become benchmarks for the Swartland, as well as for South Africa as a whole. Old bush vine Chenin blanc is also one of the region's signatures. Check out the Storm Point Chenin Blanc for a firm, lemony expression, or try the A.A. Badenhorst Secateurs for a richer straw and lanolin bottling that recalls Vouvray.

Hemel-en-Aarde
As South Africa's warmer regions began to receive acclaim, producers have pushed towards the coast, seeking more marginal maritime climates that extend the growing season and allowing them to focus on cooler climate varieties like Pinot noir and Chardonnay. Hamilton Russel's founders were among the first to plant the Hemel-en-Aarde Valley (which means heaven and earth) back in the mid-'70s. Today many other producers have followed them to the southern end of the Cape. Pop a bottle of Lelie van Saron Syrah from Natasha Williams for an iron-flecked, darkly fruited spice bomb.
Songdagskloof
Just north of the Hemel-en-Aarde (to be fair, almost everything is north of there) is the new, hard to pronounce region of Songdagskloof. The soils here have more clay, which slows ripening further. The region has become known for its lean, aromatic Sauvignon Blanc. Trizanne Barnard ferments half of her Songdagskloof Sauvignon blanc on the skins, creating texture and pithiness, while she whole cluster presses the other half for a more traditional white expression. The result has all the citrus lift and phenolic bite of a half-peeled white grapefruit.
Elgin
Johan "Stompie" Meyer battles elevation, baboon raids, and unforgiving shale soils to craft crunchy, whole cluster, low sulfur Pinot noirs in one of South Africa's most exciting new regions. His new plantings are cooler and higher than almost any other vineyards in the country, and a snappy acidity and arcing energy pervade his cuvees. His Palmiet is red-fruited and chewy, with black cherry skin and anise seed, while his experimental No SO2 and Carbonic cuvees push the limits of zero-gravity raspberry weightlessness. Elsewhere in the Cape South Coast, Thorne and Daughters Copper Pot Pinot Noir offers one of the finest values we carry, with wild strawberry, black loam, whole bunch sap, and real Pinot typicity for only $26.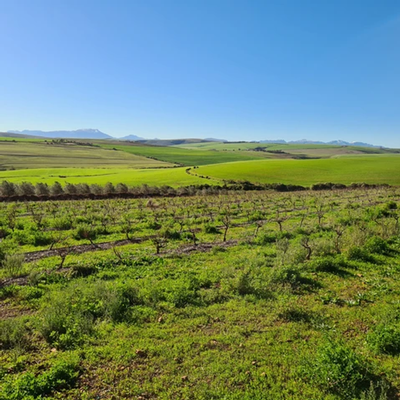 Bot River
Finally, the Bot River is known for minerally white wines that continue to flip the traditional narrative of heavy, ponderous South African wines. The local scrubland known as 'fynbos' provides a resinous thyme and pine herbaceousness, not unlike the garrigue of southern France. The Anysbos Disdit White, a blend of 60% Chenin blanc with Roussane and Marsanne, makes the Rhone comparison explicit, with mouthwatering lemon curd, marzipan, orange zest, raw almond, dry honey, and fresh sage. Can't wait to try some of their goat cheese!
We have been very impressed by the diversity and ingenuity of South Africa's winemakers. Much like recent revolutions in well-established new world wine regions like Australia and California, The South Africans are willing to stick to orthodoxy and a safe bet. Let's raise a glass to the whole cluster stompers, the skin contact-ers, and the terroir pioneers. Cheers!