July 22, 2020 | Allan Crum
Walla Walla Valley Summer Celebration Wine Packages

Walla Walla Red Wine 3-Pack, SHOP HERE
Vital Wines Quintessence Cabernet Sauvignon 2017
Vital is a non-profit winery founded by Ashley Trout of Brook & Bull working for better healthcare for vineyard and cellar workers. Many of the materials are donated by Washington state vineyards and wineries.
Time & Direction Syrah 2017
Time & Direction is a boutique, Rhone focused winery run by one-man-show, ex-sommelier, and former Thief employee Steve Wells. His Syrahs have already received high accolades from several wine publications, and he is just getting started.
Prospice Merlot 2017
Prospice Wines consists of the winemaking duo Jay Krutulis and Matt Reilly. Their first shared project was a WWCC Merlot, and now years later they continue to produce fantastic "f@#$@$% Merlot!" Take that Miles.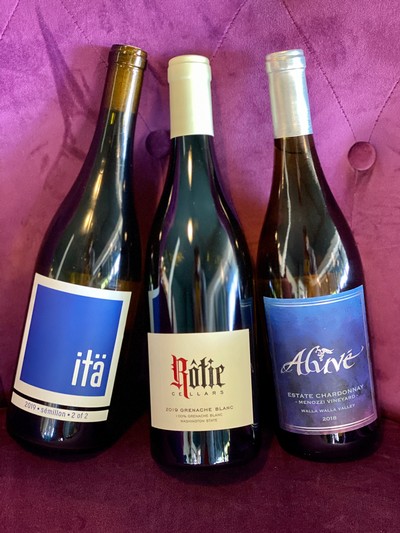 Walla Walla White Wine 3-Pack, SHOP HERE
itä 2 of 2 Semillon 2019
itä Wines is a new winery from WWCC Enology program graduate Kelsey Albro Itämeri. She crafts elegant, balanced wines from high elevation vineyards on Walla Walla's east side.
Rotie Cellars Grenache Blanc 2018
Rotie's Sean Boyd has been a driving force in Walla Walla's Rhone scene for more than a decade, producing wines with power and finesse from some of the region's finest vineyards.
Aluvé Estate Chardonnay 2018
Kelly and JJ of Aluvé Winery use estate-grown fruit from the vineyard adjacent to their home for this succulent, ripe Chardonnay. After 20+ years in the Air Force, harvest is a breeze.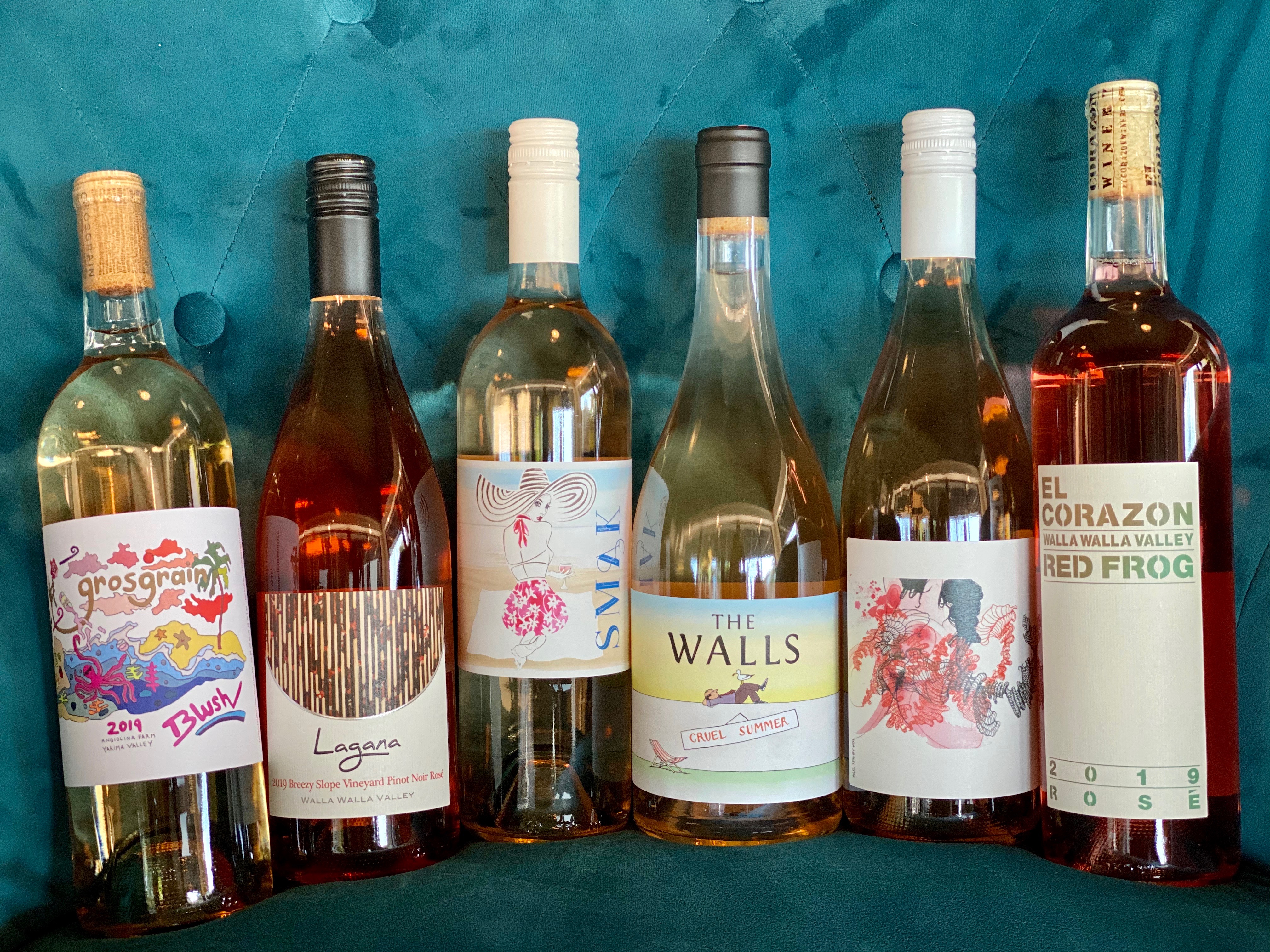 Celebrate Rosé! Walla Walla 6-Pack, SHOP HERE
Lagana Pinot Noir Rosé 2019
Jason Fox sources the Pinot Noir for his rosé from Breezy Slope Vineyard, one of the highest elevation vineyards in Walla Walla. The elevation helps this notoriously finicky variety hold its acid, making it perfect for refreshing rosé.
Grosgrain Blush 2019
This dry, concrete fermented Grenache rosé from Matt and Kelly Austin is a cheeky nod to the California Blush wines of the past, though it's done in the light, refreshing house style of this new winery.
Smak Summer Rosé 2019
A local rosé pack is not complete without one of Fiona Mak's delicious bottles. Her label is rosé exclusive, with releases reflecting the changing seasons. Rosé all year!
Hoquetus Cabernet Franc Rosé 2019
Advanced Sommelier Robert Gomez's new label, with its striking artwork and thoughtfully crafted wines, has quickly become a shop favorite. He hit it out of the park with this rosé from Blue Mountain Vineyard.
El Corazon Red Frog 2019
El Corazon is a party, and Spencer Sievers is the MC/DJ/disco ball/Winemaker. This Malbec rosé will cool you down like a lake in July. Rbbbbt.
The Walls Cruel Summer Rosé 2019
This blend of Grenache and Syrah from French Creek Vineyard is always one of our favorite rosés, and the new vintage has not disappointed. Consulting winemaker Todd Alexander has produced an aromatic, fresh pink to beat the Walla Walla heat.