November 23, 2020 |
Allan Crum
ROCKIN' REDS FOR THE TURKEY TABLE 6-PACK, SHOP HERE
Not-so-hot take alert - Thanksgiving is all about the sides! Every single one of us has a relative who would commit avian war crimes every holiday season, conducting thermonuclear weapons testing on white meat turkey until it shattered in your mouth. These well-intentioned relatives would sacrifice frivolous, decadent concepts like "flavor" and "texture" in favor of a desiccated Norman Rockwell shell that deflated as soon as Uncle Rob got out the electric carving knife. You and your cousins would duel with salad tongs to see who got the only edible bites of dark meat, while the rest of the family choked down slivers of breast meat. The horror…
Luckily, there were side dishes. Casseroles, mashes, stuffing, and dressing (the difference escapes me, but I haven't brought it up since Aunt Jacky and Uncle Kevin's tense ceasefire of '97), roasted veggies, and gggggrrrraaaaavvvvvvyyyyyy! Nectar of the gods, culinary panacea, restorer of succulence, keeper of the peace, and defender of the realm of Thanksgiving with the family.
There is only one hitch in a wine lover's buffet of Thanksgiving side beneficence - pairing wine with turkey is a snap (just follow the general rules for roast chicken), but what about the sides? What, besides marshmallows, goes with sweet potatoes? "("Drowsy" uncle voice) What even is a brussel sprout, really?" Fear not, Thanksgiving drinker, The Thief is here to help! These are some of our favorite side dish pairings with wines that are also all perfect for that roasted bird centerpiece.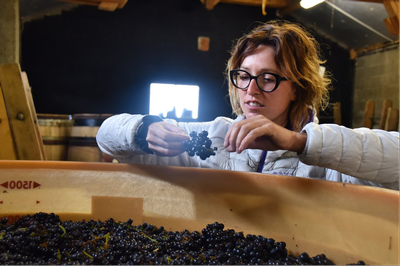 Anne-Sophie Dubois Fleurie Les Cocottes 2019
Anne-Sophie Dubois is one of our favorite producers in Beaujolais. Her bright, floral Fleurie, all clean lines and pillowy carbonic texture, with oodles of raspberry and strawberry, is perfect for the ubiquitous side of mashed sweet potatoes or roasted squash. Blend up some roasted squash with coconut milk and red curry paste for a delicious, spicy curried soup that makes a great starter.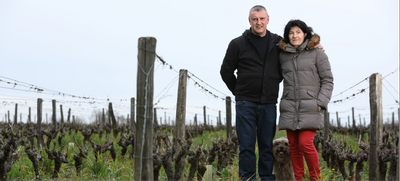 Francois Chidaine Touraine Gamay 2019
Chidaine, one of the most inspiring farmers in all of France, produces biodynamic Chenin blanc, Sauvignon blanc, and this Gamay from his no-till, carbon-sequestering vineyards in the Loire. This Gamay is spicier and denser than Dubois's, with darker fruit and a touch of leafiness that reminds me of a Cabernet Franc from the region. Sausage and Gamay is a classic pairing, so pour this when the sausage and sage stuffing makes it to your plate.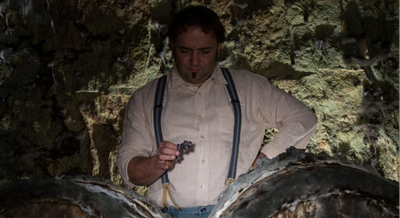 Domaine Sebastien David Hurluberlu Cabernet Franc 2019
Sebastien David's funky, Coke bottle Cabernet Franc is perfect for anyone who enjoys stuffing version 2.0 - cornbread stuffing. The red and green capsicum notes of Loire Cabernet Franc pair beautifully with the southwest flavors of cornbread stuffing with roasted poblano chiles. The earthy spice and herbaceous tang will also elevate butter-roasted mushrooms with thyme and garlic.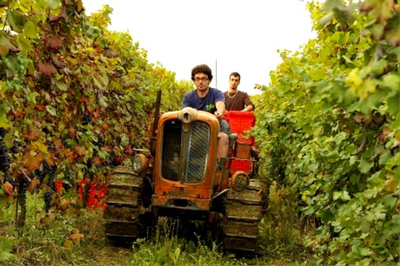 Poderi Cellario E Rosso! NV
Barbera is incredibly versatile on the table, and this bright, natural wine comes in a one Liter bottle, so you'll have plenty to go around. Barbera's friendly fruitiness and acidity are perfect for difficult pairings like bitter vegetables. I like to brighten the umami-laden Thanksgiving table with a bright, punchy, raw Tuscan kale salad. Just dress thinly chiffonade-ed kale with lemon juice and olive oil, leave it to marinate and tenderize for a few minutes, then toss with sharp pecorino or parmesan. Serve with pine nuts if you like, or just a second glass of Poderi Cellario Barbera. Extra credit - this wine is perfect if you're one of those folks who has abandoned turkey altogether in favor of a standing rib roast.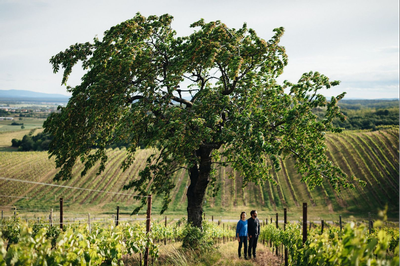 Weninger Blaufrankisch Kirchholz Alte Reben 2015
When in doubt, follow the number one rule of wine and food pairing - if it grows together, serve it together. This biodynamic Blaufrankisch (also known as Lemberger) from far eastern Austria is perfect with bacon-roasted brussels sprouts, roasted beets tossed with cumin seeds, and other eastern European flavors. It is dark and spicy, with cracked black pepper and blackberry coulis that make me think pork or game (maybe wild boar?), if you're avoiding turkey.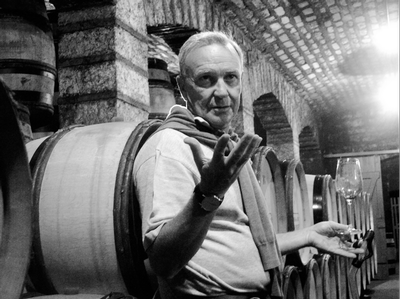 Francois Labet Bourgogne Rouge Vieilles Vignes 2016
Labet's old vine bottling is an absolute steal, with pretty red fruit and classic Burgundian polish framed by sappy whole cluster tannins and turned earth, like someone in a fancy ball gown or tuxedo who also has calluses on their hands and dirt under their fingernails. The slight stemminess, combined with Burgundy's affinity for mushrooms, makes this wine ideal for classic green bean casserole. I usually like to make my own mushroom gravy, but I will never sneer at mushroom soup or mix.
As mentioned, all of these wines are awesome with simple salt and pepper roasted turkey (consider spatchcocking it to help the white meat and dark meat cook at the same rate), or deep-fried turkey, or smoked turkey, or flamethrower scorched goose, or confit-ed wild grouse, or whatever fowl you are planning to serve. If you are still thirsty when pie is served, feel free to switch to one of our sticky dessert wines. Port or Banyuls are perfect for pumpkin pie, while Tokaij, sweet German Riesling, or Sauternes are great with orchard fruit desserts like apple pie or Bosc pears poached in white wine. Eat well, drink well, and please be safe this Thanksgiving season. Cheers!
ROCKIN' REDS FOR THE TURKEY TABLE 6-PACK, SHOP HERE